The INA Board of Directors consists of nannies, newborn care specialists, educators, agency owners, parents and industry service experts.
As a not-for-profit organization, the INA members choose their Board Members annually. The INA Board is then tasked with making decisions that will benefit our association while being mindful of the individual interests of our members as well as the entire industry.
It is our goal to continually strive to create a team that represents the entire industry. However, we are dependent on those within our community to step up and help us lead. We encourage those who want to make a difference to consider nomination to the INA Board of Directors. Check out our Nomination qualifications and process. 
Service on the Board of Directors is not the only way you can have a voice and be involved. We encourage feedback through our Board Meetings, our Members Facebook Group, and via email to president@nanny.org. You can even submit an official proposal to the INA Board on a new idea or project for them to consider. Simply fill out the Proposal Template and submit it to the INA Secretary 2 weeks before their next Board of Directors Meeting.
We also encourage you to join a committee and be apart of a growing community of professionals. Find the list of Committee Chairs and a description of our committees.
The INA Board has developed Association Stratigic Goals for the 2022-2023 Fiscal Year. 
Growth in Membership
Increase new and lapsed membership by 20%

Increase retention rate of existing members to 70% –

Current retention rate is 61.8%

Increase diversity in INA membership by 25% – increase race / country of origin / international location / sexual or gender identity / male members)
Growth in Stability: 
Create a nest egg of a total of $115,000. $45,000 allocated for the operating budget and $70,000 for conference expenses. The first year's goal is to contribute $25,000 and the second year would be to contribute $20,000. On July 1, 2024 we will review the financial health of our accounts and determine if we are able to contribute more than $25,000 this year to the nest egg, with the intention of doing so.

Increase revenue by $35,000 to allow for hiring additional office support and security needs for INA by end of year 2023.

Run a conference that is profitable by at least 20%.
Growth in Roots + Branches
75% of new board members fully onboarded and trained with committee assignments within 90 days
Overall an average of 75% or higher satisfaction on the Board Satisfaction Survey tracked quarterly. 

Overall average of 75% or higher of the Members for the Net Promoter Survey tracked through monthly president's messages. 

Unexpected board attrition of less than 10% annually (unexpected meaning a board member does not honor their full term for any reason)
2023-2024 Board of Directors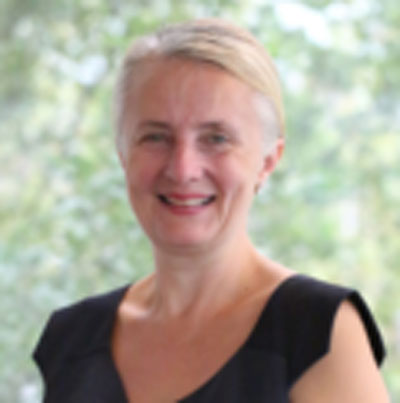 Helen McCarthy – (London, United Kingdom) Helen is a Professional Qualified British Nanny (N.N.E.B) with over 33 years experience as a Nanny, NCS, Childcare Consultant and has worked in Europe, Asia, USA, UAE and the UK. Helen has devoted her career to the care of children at all stages of life, with all levels of needs. Over the course of the past 19 years, Helen has developed an exclusive focus on caring for new-borns. As one of the pre-eminent NCS's, she has amassed a deep understanding of the needs and development of newborns including premature infants, twins, triplets, and babies with allergies. 2015 saw Helen returning to nannying after attending Nannypalooza which inspired her to become a member of the INA. Helen was named INA 2016 Nanny of the year which saw her travel to Australia where she spoke at Nannypalooza OZ and being featured in the Financial Times Documentary on the new Upstairs Downstairs. Helen's passion for educating Nannies to the highest level has seen the launch of UK Nanny, Ltd., the only events company for Nannies. Helen has been an INA Member since 2015 and joined the Board in 2018. Please see the Committee Appointments list for a list of committees for which Helen is the chair.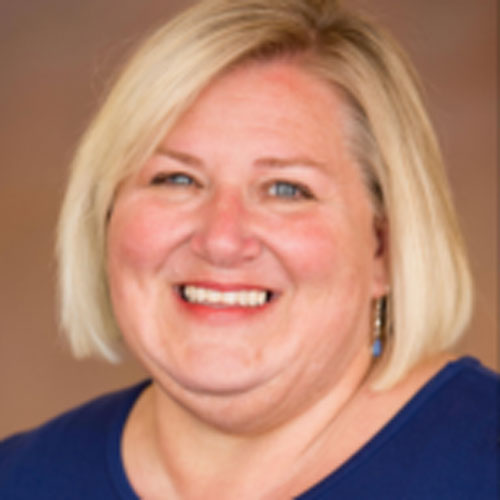 Sue Downey (Norristown, Pennsylvania)  Sue is a nanny and has been since she accidentally found the profession 25 years ago. She started as a live-out nanny for 4 boys in Cincinnati, Ohio and then moved on to the Philadelphia area as a live-in nanny. She has stayed in the suburbs of Philly ever since. Since she tends to stay with families for longer contracts, Sue has also worked as a family assistant, helping families with remodeling, cooking, organization and more. In her spare time, Sue works on a few nanny projects such as the conference Nannypalooza, interNational Nanny Training Day and one of the founders of Our Nanny Diary. She has led workshops at the INA conference, NAEYC conference, Nannypalooza as well as local and regional gatherings. Sue's full-time job is caring for a family just outside Philadelphia, where she spends her days trying to not step on legos, playing dragons, and reading the same book over and over and over again and loving every minute of it all! Please see the Committee Appointments list for a list of committees for which Sue is the chair.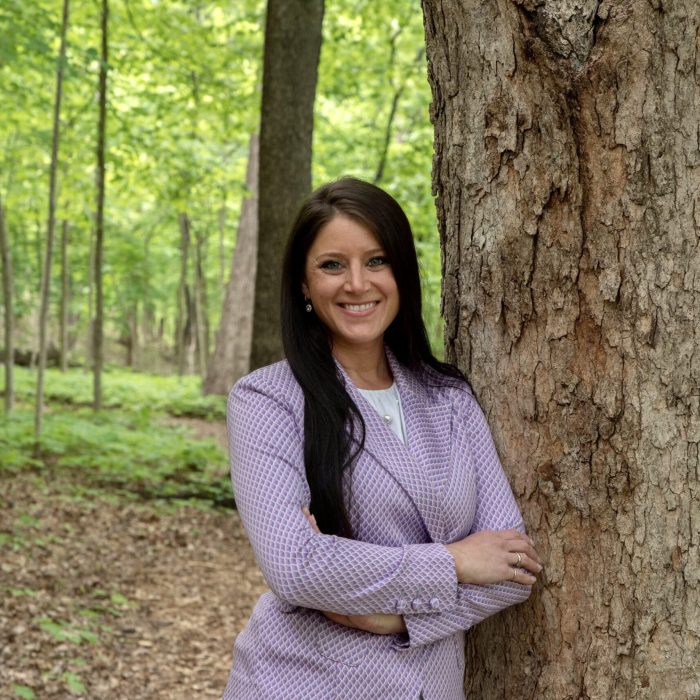 Cate Matijevich – (Bolingbrook, Illinois) Cate from Chicago, Illinois has worked in the domestic private service industry for over 15 years. Being a nanny and managing principal's homes is her passion and brings joy beyond what she ever thought was possible. Cate is an avid learner always seeking the best solutions for children and their families. She enjoys staying current with childrearing trends and ongoing professional development trainings. Continuing education is a priority for Cate and she currently attends Florida International University, pursuing her degree in Hospitality Management with a focus in HR and Leadership. 
Cate actively participates in events that support the nanny and greater domestic private service industry, including traveling internationally for conferences and events. Her desire to strengthen and grow industry relationships globally, is a proud goal. Cate also directs an Estate Management group that meets monthly to network and continue education. 
Recreationally, Cate loves to golf and spend time outdoors with her partner, John, and their three pups. Cate is proudly involved in her local community and volunteers with the village on ad hoc committees and serves as Secretary on her HOA board of directors. 
While Cate is always on-the-go, her peers will also say that she makes time for all things important to her, and fulfills her commitments with the utmost pride and diligence. 
Please see the Committee Appointments list for a list of committees for which Cate is the chair.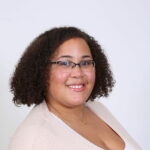 Tamara Gardner (Baltimore, Maryland) is a career nanny with eleven years of experience, working with children from the newborn stage through the teen years. She has a bachelor's degree in Psychology from Towson University. Tamara loves to engage with children and families as a whole to create fun, stimulating, and educationally based activities for all the youth she interacts with to thrive. Her childcare experience includes experiences in both the field of Nannying and public childcare atmosphere. 
As a nanny, Tamara has worked children in the capacity of Multiple Sibling Care, Nanny Shares, Special Event, and more. In addition to nannying, her professional childcare experience also includes her work as an After School Program Director, Child Watch Area Coordinator, and Summer Camp Leadership, focusing on developing and executing monthly youth centered events, daily child care, programmatic advancement and complex financial responsibilities.  
Tamara believes one should never let the fear of the unknown and matters being too difficult, shape one choice and decision in life; and hopes to utilize all her experiences to be a dedicated addition to the INA Board, given the opportunity.Please see the Committee Appointments list for a list of committees for which Tamara is the chair.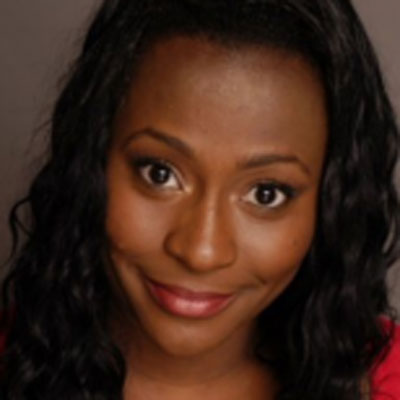 Ruka Curate (Brooklyn, New York) Ruka is the woman behind Tiny Treasures Nanny Agency and she knows just how important having a connection is when pairing a nanny with a family. Finding the perfect fit not only gives parents peace of mind but provides a stable and enriched environment for children in the childminder's care. It is also very important that the childcare providers that she matches feel like they are valued and working with a great family. Ruka is a strong advocate of legal pay for nannies, educating her clients to understand protective classes and hire without discrimination. A nanny herself for over 14 years, now that Ruka is 'Mom' to a beautiful little girl, she has an even deeper understanding of how important it is to create these almost perfect matches. With insight on both sides, she has been successfully connecting families with nannies, mannies and babysitters for a very long time. When she is not playing matchmaker to parents and nannies in NYC, Ruka is always looking for more time to studying neuroscience at NYU's Center for Neuroscience and Hunter College Psychology Department. Her current area of study is adolescent and anxiety-related behaviors due to stress in females. Please see the Committee Appointments list for a list of committees for which Ruka is the chair.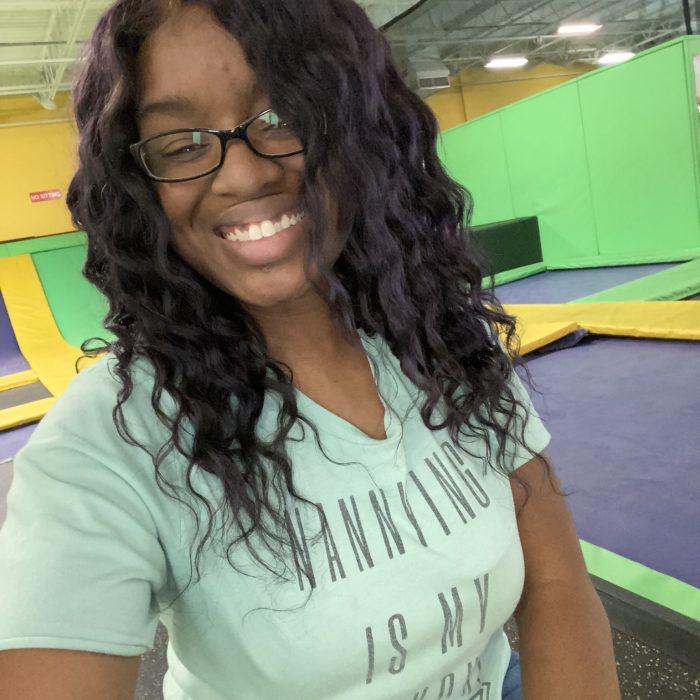 Takita Tunstall (Maryland) is the owner of The Fairy GoddessMother Nannies & Domestics Agency with more than 20 years of childcare experience with 5 of those years being a Career Nanny. Growing up in Baltimore, MD, Takita was the eldest of 6 so she had a lot of diapers to change and kids to help look after. She would even walk some of her schoolmates who lived in her neighborhood to school with her and her sibling. During the summer months of her pre-teen years, she would go back to her old elementary school to volunteer with the summer school kids while her mom babysat some of the neighborhood children at their home. Takita would later on take on some of these kids as her own charges once her mother found work at a nursing home facility. Later in life, she gained experience working in Baltimore City Public School Systems as a Teacher for a few years and then transitioned to working in a children's hospital. Both places helped Takita realize there's a great need in understanding child development and behavioral management especially when it comes to the topic of Autism. Takita is a Biological Mom of 2 and a Stepmom of 1 who has also taken on the role of being a Host Mom to Foreign Exchange Students and is currently in the process of becoming a Foster Mom. Takita took on the role as a Board Member of the INA as a platform to advocate for Domestic Workers, Cultural integration and acceptance, and for Nanny Moms to be more respected and heard. 
Please see the Committee Appointments list for a list of committees for which Takita is the chair.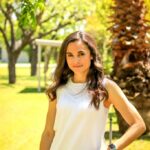 Natalie Annillo (Keller, Texas) is a compassionate and experienced career nanny with a passion for the Nanny Industry. Throughout her career, she has partnered with families to provide inspired care not only for children but the family as a whole. She treasures the bonds made with her charges and every child she has cared for has a special place in her heart.
She is married to her husband Jeff, a police detective, of 16 years. Together they have three sons and reside in Keller, Texas. Most weekends, you will find her on the ball field cheering her boys on as they play baseball. 
In 2021, she hung up her nanny hat and joined a local Household Staffing Agency, Mom's Best Friend. She guides and counsels nannies and families to find the best fit. Every week she leads a training course covering the basics of Nanny Professionalism and how to work effectively with an agency. She has found this line of work very rewarding as she knows how exciting it is when you find ""the one"". Please see the Committee Appointments list for a list of committees for which Natalie is the chair.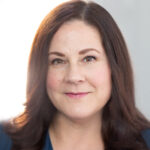 Joy Colino (Oakland, California) A natural connector with over 30 years of experience as a professional nanny and agency owner, Joy knows what thriving family teams look like. Her mission is to honor and balance the needs of the families and candidates she works with, and to elevate the domestic staffing industry. Joy built her agency, Nannies Plus, from the ground up holding true to the belief that practices grounded in integrity and transparency, while not always a path of ease, is the only way to operate. Nannies Plus proudly holds membership to The Association of Premier Nanny Agencies, and the International Nanny Association, and Joy is the recipient of the Association of Premier Nanny Agencies' 2022 Rising Star Award. Joy contributes to the domestic staffing industry and community in many ways, including leading a weekly mastermind group, hosting quarterly in-person events for agency owners' and staff, as a contributor to Nanny Magazine, and is a member of the Invisible Consulting team. She is also the founder of a 900+ member Meetup group, Unwind: Bay Area Women Entrepreneurs. Please see the Committee Appointments list for a list of committees for which Joy is the chair.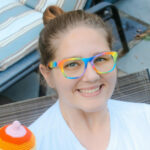 Jessica Rector (Brooklyn, New York) Being one of five girls, babies have always been a part of Jessica's life. She grew up in North Carolina and has had a taste for adventure for as long as she can remember, which added to her love for traveling.She is currently an Advanced Newborn Care Specialist. She's taken care of infants in over 14 different countries, over ⅓ of the USA, and several territories. She serves on the committee team for the INA Education section, she speaks at local and national conferences. "Please see the Committee Appointments list for a list of committees for which Jessica is the chair.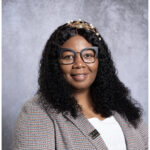 Tassecia (Sherry) Simpson-Little
Tassecia Simpson Little (Yonkers, New York) Is better known as Sherry to some. I am a proud professional nanny with a 19-year career history. I was born in Jamaica, West Indies where I spent most of my childhood days, until I migrated to the US in 1992 at the age of 12. I grew up in the Bronx, NY. Although I experienced this great culture shock I enjoyed my new schools, friends and family. It took a lot of getting used to, and with the help of great teachers and mentors I was able to adapt easily. During my first year high school year I attended a job readiness program where they placed me to intern in an after school program working with elementary aged children. I believe that is when I realized my love for children and wanting to be a great mentor to them just like I had growing up in such a diverse country.
I consider myself a fun and creative individual. I love the outdoors and think it's best to enjoy it when I can. I like trying new things and definitely exploring all options. I believe that's where my creativity kicks in. I try to pass that on to the children I Nanny. Another love of mine is singing. I'm not the best singer, but singing can bring such joy, peace and calm. I have a song for almost everything, child related and not child related. I also like to create some songs my own based on the moment and situation we are in. I love the opportunity to get messy, loud and energetic with children. Knowing they had a full fun and educational day makes me feel accomplished at the end of they day. I truly love caring for children, discovering their unique personalities, offering my talents and wisdom for fun and wonderful memories. My overall goal is to be the change that I would like to see in the world and help other nannies do the same.Please see the Committee Appointments list for a list of committees for which Sherry is the chair.