Collaboration
Inclusivity
Consistency
Professionalism

These are words we live and breathe by at the INA.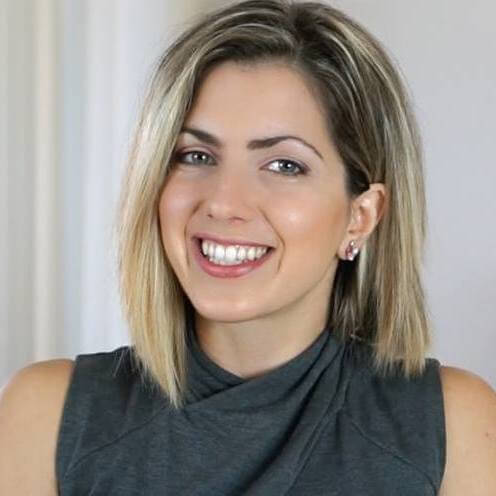 There is room for everyone under our umbrella. Join us as we follow out our mission to serve the nanny community.
What steps should I take to become an INA Membership?
Step 1:
Watch ALL our three info videos

AND watch the Recommended Practice video for the role you play in the industry.
Step 2:
Apply for the category of membership you wish to have. View the graph HERE to determine which category is right for you. Click the name of the membership to apply.
Childcare Professional – This membership is for any nanny, babysitter, au pair, or specialty nanny who works in the home of the child(ren) they care for.
Nanny Employer – This membership is for a parent or legal guardian who employs a nanny, newborn care specialist, au pair, babysitter, or specialty nanny.
Newborn Care Specialist – This membership is for caregivers who work primarily with newborns. If you consider yourself an NCS, you do NOT need to join at this level. You can also join at the Childcare Professional level if you do not wish to have the added benefits of the NCS Membership (shown in the graph HERE)
Support Group – This membership is for leaders or administrators of support groups in the in-home child care industry.
Business Staff – This membership is for the staff of any company that is in or supports the nanny industry. 
Educators – This membership is for the owner of schools or training programs in the nanny industry.
Placement Agencies – This membership is for the owner of placement agencies in the nanny industry.
Industry Services – This membership is for the owners of businesses that support the nanny industry.
Online Recruiting Platforms – This membership is for the owners of companies who solely recruit caregivers and families from internet platforms.
Premium – This membership is for the owner of companies who wish to list multiple company URL's on our Member Portal.
The INA offers Automatic Recurring Billing (ARB) so that your membership will be renewed every year and your credit card will be automatically charged. 
INA Memberships are not refundable. 
INA welcomes Visa, Mastercard, and American Express.
What does INA Membership do for me?
Solidarity

: Make an impact on the industry by working with us to promote quality in-home childcare and professionalise our industry. 

Resources

: Gain access to our member-only resources and networking so your career or agency can elevate to new heights. 

Discounts

: Receive discounts on our Assessments, Credentials, Conference, Webinars, and more.

Logo

: Only INA Members can use our Membership Logo which means you stand by our Commitment to Professional Excellence. 

Honors

: Be eligible for the Conference Endowment and Grant, Service Award Pin, Nanny of the Year, Ambassadors, and Board of Directors. 
What are INA's Membership standards
Members of the International Nanny Association should abide by our Commitment to Professional Excellence.
Respect the contributions of individuals and organizations involved in professional in-home child care.

Maintain high standards of professional conduct.

Respect and support families in their task of nurturing children.

Promote the physical, emotional, intellectual and social development of children.

Support the lifelong process of personal growth and professional development.

INA Members are also asked to understand and follow the INA's Recommended Practices for the role they play within the industry. You may find these here. 

The International Nanny Association recommends these practices but has no authority to require a member to adhere to them. INA does not represent that the Association has the authority to discipline a member for a violation of the letter or spirit of what is recommended. Consequently, INA assumes no responsibility or liability for the action of any member of the Association.
Who can be an INA Member?
INA is a volunteer, not for profit educational association that is committed to providing information, education, and guidance to the public and to industry professionals. We look to people like you, who are interested in the professionalism of the in-home child care industry, to partner with us and support our efforts.
Membership is open to:
Nannies and all other in-home child care providers

Including but not limited to babysitters, au pairs, traveling nannies, resort nannies, and other speciality nannies. 

Newborn Care Specialist

Specialists that work with families and infants from birth through 6 months of age

Support Group Leaders

Those who lead any type of support group in the nanny industry. 

Nanny Employers

Private families that employ nannies, newborn care specialists, or specialty nannies. 

Nanny Placement Agencies

Owners of temp and long-term agencies who place nannies, newborn care specialists, and specialty nannies.

Educators

Owners of schools or training programs who educate nannies, newborn care specialists, and other in-home childcare professionals. 

Industry Service Providers

Owners of service business in the nanny industry included but not limited to payroll, background check, coaching, and any business that supports the nanny industry. 

Online Recruiting Platform

Owners of strictly online platforms who connect families to childcare providers. 

Business Staff

Staff of any business that supports the nanny industry.
What are the benefits of INA Membership?
Member-Only Community: Not only will you have access to all member documents and communication through the Member Portal, but Members als have access to our INA Member Facebook group where you can find other professional nannies and NCS to network with and learn from. 
Webinars: Members receive free access to our regular Professional Webinars series. Non-members must pay $25 per webinar to attend. 
Mentor and Support Program: Professional Childcare and Newborn Care Specialist Members may request short-term or long-term Caregiver Mentor so whether you have a simple problem you need encouragement for or you are looking for ongoing support in your career. Business Members can reach out to our Business Support Committee for direction and support from other industry business leaders. 
Discounts on INA Tests: ​​ INA Members receive discounts on individual and annual subscriptions to the Basic Skills Assessments, as well as our Credential Exams. 
Special Pricing for INA Conference and Summit: INA Members receive about $100 off their registration rate for the INA Conference and any future virtual Summits. 
Other Membership Discounts: Many businesses inside and outside our industry have generously offered to give exclusive discounts to INA members through our Member Advantage Provider program.
Employer Guidance: The INA Nanny Employer Handbook is free to INA Members and includes resources for nannies and nanny employers. It includes a sample Work Agreement to be used by families and nannies. 
Aid When Starting an Agency: INA Members receive a discount on INA's Steps to a Successful Start which walks those starting a Nanny Placement Agency through the basics. 
Marketing Advice: INA Nanny Agency Marketing Tool-Kit is a fantastic primer on today's modern nanny agency marketing opportunities, best practices, and how-to tips. Topics include blogging, social media, budgeting and other online advertising.
Honor Industry Service: The INA members can apply to be recognized for their time working in the nanny industry through our Service Award Pin. 
Be a role model: INA Childcare Professional and Newborn Care Specialist Members can be nominated for the INA Nanny of the Year award. 
Lead a small group with INA help: Collective Connections is a series of online workshops that are designed to be used in small groups in the nanny industry. Each workshop comes in a kit that will include a video and guide. Gather a few people and watch the video as a group. The Group Coordinator will follow the leaders guide to discuss the topics presented in the video making the event unique and personalized to those in the group.
Ambassadors and Chapters: Those who strongly believe in the INA mission and want to see the nanny industry grow should consider becoming an INA Ambassador and starting a Chapter in your area. 
Financial Aid: For nearly 10 years the INA Conference Endowment has been a way to recognize our members for their dedication to the in-home child care industry by giving away several full Conference Registrations to our members. The Deborah Davis Conference Grant gives qualifying INA members a stipend toward their INA Conference Registration and is open to all current INA Members.
How can I encourage others to join the INA?
This INA Membership Benefits Flyer can be used by agencies, support groups, or individuals to promote professionalism through INA membership to their nannies. It highlights the many benefits to INA Membership. Individuals, groups, or companies who use the flyer may add a label with their information on it, but should not be altered in any way.