Are you looking for direction while hiring a nanny? We are here to help you.
This page is sponsored by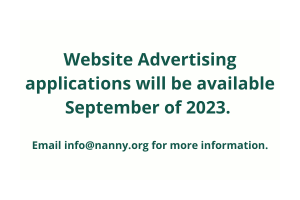 Parents can search for a nanny in many places, including help wanted ads in newspapers, Internet classifieds, bulletin boards at local coffee shops or libraries, and through word of mouth. These approaches to finding a nanny can be time consuming and may result in less than ideal experiences. Parents who use these approaches must be willing to invest their time and energy researching the background of nannies they may be interested in hiring to assure that they are qualified caregivers who have a sincere desire to work with children.
For these reasons, INA suggests that parents use the services of a nanny placement agency or contact a nanny training program about the availability of their graduates when searching for a nanny.
A placement agency is a service company that matches the skills and qualifications of nannies with the needs of families seeking an in-home child care provider. For a fee, an agency will locate and screen nannies for parents to consider for employment. A reputable agency will carefully consider the family's needs and preferences and only presents those candidates suitable for employment with the family. An agency's job is to gather information about viable candidates and disclose that information to the parents.
INA recommends that nanny agencies follow these recommended practices for background screening:
Verify and authenticate a nanny candidate's identity to ensure that the candidate is using real and accurate information about his or her own identity.

Verify employment and educational history and applicable credentials and licenses.

Perform state and county criminal record searches for every jurisdiction where the candidate has worked and lived, using any and all names the candidate has used, for at   least the past seven years, depending upon applicable state laws.

Perform a sex offender registry search for all 50 states, D.C., Puerto Rico and Guam.

Review the candidate's driving record.

Comply with the Fair Credit Reporting Act (FCRA) and all other applicable local, state and federal laws.

Perform periodic updating of background screenings for all placed nannies and nannies who provide temporary services.
In addition to these screenings, agencies may wish to consider obtaining a credit report and conducting a civil records search to expose lawsuits, liens and judgments.
The nanny placement agency may also ask a family for references and most agencies will assist parents in preparing a job description that summarizes their expectations of the nanny, including the nanny's job duties and compensation package.
Nanny agencies charge placement fees ranging from $800 to $8,000 or more and should include a provision that addresses the process should the placement not work out within a certain period of time. A list of INA member nanny placement agencies that agree to adhere to INA's Commitment to Professional Excellence and Recom­mended Practices can be found at www.nanny.org.
For some parents, browsing through websites of Internet based referral services from the comfort of their own home seems like the ideal way to find a nanny. Internet based referral services can provide a viable method for finding a nanny if a parent is willing to invest time to screen, interview and check the references of a nanny candi­date.
For a small fee, parents can gain access to numerous candidates who list "profiles" on the company's web­site. Many parents are surprised to learn, however, that candidates who list themselves undergo no screening process before they post their profiles to the site. Parents should be aware that candidate's identities are never verified, their childcare references are never checked and their employment history is never validated.
While many online services offer background screening services for additional fees, parents should inquire as to what the screenings include. When searching for a nanny on their own or on online, parents are encouraged to only use service providers that adhere to the INA's Recommended Practices for Nanny Background Screening.
What Type of Nanny is Right for Your Family
Finding the right nanny is paramount in assuring that your family's needs are successfully met. When parents know the type of position they want to fill and what type of child care provider they wish to hire prior to their nanny search it will assure employment success. Agencies can assist families in determining what type of nanny they are looking for.
When searching for a nanny for your family, you'll want to consider:
Whether you want to hire a full-time or part-time nanny

Whether you'd like to hire a live-in or a live-out nanny

The type of experience you wish your nanny to have

The type of educational background you wish your nanny to have

What household chores, if any, you expect your nanny to perform

Your family's lifestyle and how a particular nanny candidate may be compatible.




Considerations include:

pets in the home

parenting philosophies

personal or religious beliefs, etc.

Parents are also encouraged to carefully consider which nanny care model suits them best when searching for a nanny. There are three main models of nanny care. These include custodial care, coordinated care and surrogate care.  All models provide valued contributions to the family and support the parents as they raise their children.
In the custodial care model, the nanny's role is limited to meeting the children's physical and emotional needs during their parents' absence. In this model, the parents manage the children's day by providing the nanny with specific guidance. A nanny who provides custodial care will not have input into the child's scheduling or activities and does not have a voice regarding childrearing practices or parenting philosophies.
In the coordinated model of nanny care the nanny's role is to be a team player in raising the children. Nannies who engage in the coordinated model of care are viewed as true parenting partners. Nannies in this model have a voice when it comes to childrearing practices and parenting philosophies. Their input is not only sought, but highly valued by the parents. These nannies tend to be full charge nannies who are given the freedom to make the day to day decisions regarding the children's activities and outings.
In the surrogate model of nanny care, the nanny's role is to be the primary caregiver for the children. In this model of nanny care, the nanny may have limited interaction with her employers and may be left to make many deci­sions for the children in her care. Nannies who engage in the surrogate model of care may work for parents who travel extensively and require a guardian type of caregiver while they are away from the home.
While hiring an au pair may seem like a cost effective way to secure one on one child care, parents should know that au pairs are not replacements for qualified full-time child care providers.
Au pairs are foreign nationals between the ages of 18-26 who enter the United States through the U.S. Depart­ment of State, Bureau of Educational and Cultural Affairs Au pair Exchange Program, to experience American life within the context of the host family.
Au pairs participate in the life of the host family by providing limited child care services (maximum 10 hours per day, 45 hours per week) and are compensated for their work according to the Fair Labor Standards Act. It should be noted that in addition to child care, there are educational and cultural components of the Au Pair Program as well.
Au pairs may not be placed in homes with infants three months of age or younger, unless a parent or respon­sible adult will be in the home supervising the au pair. They may not be placed in the home with a child two years of age or younger unless they have 200 or more hours of documented child care experience. Au pairs in good standing may stay with families for up to 24 months.
A list of INA member au pair agencies that agree to adhere to INA's Commitment to Professional Excellence and Recommended Practices may be found at www.nanny.org.
Tips for Interviewing a Nanny
Regardless of the approach parents take to finding a nanny, interviewing is an extremely important part of any parent's nanny search and many potential problems in the employer/employee relationship can be avoided if the interview is properly conducted.
When interviewing a nanny, rely on your intuition and observations when evaluating the nanny's responses, mannerisms and appearance. A parent's impression of a nanny candidate can be a telling sign if the nanny is a good fit for the family.
During the interview, parents should first inquire about the nanny's background, experience, training, driv­ing record and other skills related to working with children. Then, by asking open ended questions about the nanny's interests, after work activities, and child care philosophies, parents can better evaluate how compatible the nanny is with their family.
When describing employment expectations, parents should be specific about job duties, hours, salary, time off and other practicalities of the position. Seeing and hearing the candidate's reaction can provide valu­able clues to how the nanny will feel about the position.
Parents should also observe the nanny with their children before offering the nanny the position. Take note of how the nanny interacts with the children and how the children respond to the nanny.
When deciding which nanny to hire, carefully weigh all the information gathered about each candidate. Check each nanny's references (even if they come from an agency) and interview the top candidates a second time before offering the position. Parents should listen to their intuition and remember that the nanny will be a part of their family's life. They should ask themselves, "Does this candidate seem as though she will fit in well with our family and work well with our children?"
The Importance of he Family/Nanny Work Agreement
A work agreement assures that both the parents and nanny have a clear understanding of each other's ex­pectations. A work agreement helps parents outline the job description, role and responsibilities of the nanny position in their home and enables good communication between the parties.
A work agreement should include:
Information about the employee and employer

The time frame of the agreement

How amendments can be made to the agreement

How the agreement can be terminated

Nanny's duties

Nanny's responsibilities

Nanny's schedule

Job duties

Driving rules and responsibilities, if any. The agreement should outline whether the nanny has use of the employer's car during working hours or if the nanny will receive mileage reimbursement for work related driving should she use her own car

Employer's legally required tax obligations

Probationary period

Frequency of work agreement review

Terms of notice, termination and grounds for dismissal

The compensation package, including:




o     

Salary




o     

Health benefits




o     

When and how payment will be made




o     

Compensation for overtime worked




o     

Fringe benefits such as paid holidays, vacation time, bonuses and sick leave.

Some agreements will also include disclaimers or statements about the use of nanny cameras, family reloca­tion, use of vehicles, house rules and confidentiality agreements. Most nannies commit to at least one year of employment with a family and sign a work agreement stating such.
INA has developed a detailed Family/Nanny Work Agreement that is available for purchase here.
Nannies' salaries and benefits vary and are based on the job requirements, the nanny's level of experience, education, background, etc. The International Nanny Association regularly conducts salary and benefits sur­veys to make nannies, parents and those involved in the in-home child care industry aware of current employ­ment trends.
A 2009 INA Salary and Benefits Survey revealed that a nanny works, on average, 40 to 60 hours per week with two scheduled days off. Live-out nannies (nannies who do not live with the family) who work part-time are paid, on average, an hourly rate of $7.25 to $20 or more per hour. Full-time, live-out nannies earn a weekly salary of $350 to $1,000 or more. Full-time, live-out nannies work more than 40 hours per week, they are generally paid at the rate of 1.5 times the normal hourly rate for all hours over 40 worked.
Live-in nannies (nannies who live with the family or in a residence provided by the family) earn from $300 to $1,000 or more per week. Live-in nannies enjoy the benefits of free room and board, which usually includes a private room and a private bath. Live-in nannies must be paid at least minimum wage for each hour that they work within a 7 day period and do not need to be paid overtime.
It is important to note that if a nanny is paid a salary, the salary must be translated into an hourly rate to de­termine whether or not the nanny's wages comply with the Fair Labor Standard Act. To determine whether the wages comply, divide the weekly salary by the number of hours worked to calculate the base hourly wage. If the employee works 40 or more hours in a 7 day period, overtime must be included at a rate of 1.5 times the base hourly wage. The base hourly wage must be equal to or greater than your state minimum wage. If the state minimum wage is less than the federal minimum wage, the wage must be equal to or greater than the federal minimum wage to be compliant.
Employment benefits that most nannies receive, both live-in and live-out, typically include:
Two weeks of paid vacation each year

8 to 10 paid holidays off

Health insurance or a percentage of their health insurance premium paid for as a non-taxable benefit

Use of employer's car during working hours

Paid sick days.

In addition to these standard benefits, some nannies also receive:
Contributions to retirement plans

Annual bonuses

Paid professional development days

Reimbursement for professional expenses such as the INA conference attendance.
Legal Responsibilities of Household Employers
Nannies are not independent contractors but are employees of the family for whom they work. For this reason, parents who employ a nanny must take the steps necessary to establish themselves as legitimate employers. These steps include securing a Federal Identification Number with the IRS (by completing form SS-4) and obtaining an employer identification number from the state in which the family resides (by contacting the state office that handles employment). Parents may also have to report "a new hire" with the office that handles employment in the state where the family resides.
Federal law also requires that all nanny employers pay a portion of their employee's Social Security taxes, state unemployment taxes, and in some states, workers' compensation.
Parents must also file the proper year end tax forms and supply their nanny with a W-2 form by January 31st of each year. Parents must also file form W-3 with the Social Security Administration by February 28th of each year.
A list of INA members who provide payroll services and legal counsel to employers of nannies and who agree to adhere to INA's Commitment to Professional Excellence and Recommended Practices can be found in our member directory.