Do You Know a Nanny Who Is Outstanding?
You are invited to have a positive, lasting impact on the nanny's career by nominating them for the INA Nanny of the Year™ (INA NOTY™) award. The INA NOTY™ award is presented annually by the International Nanny Association to recognize the personal achievements of a working nanny. 
Nominations for the 2024 INA NOTY™ Award are OPEN and will close October 23, 2023. 
Nominate someone you feel is a role model planting seeds of change and enriching the lives of the children, reassuring the parents who trust them, and inspiring the entire community around them.
This page is sponsored by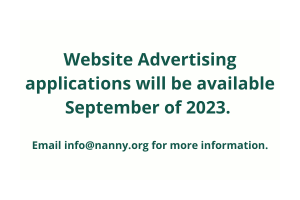 Introducing the 2023 INA NOTY™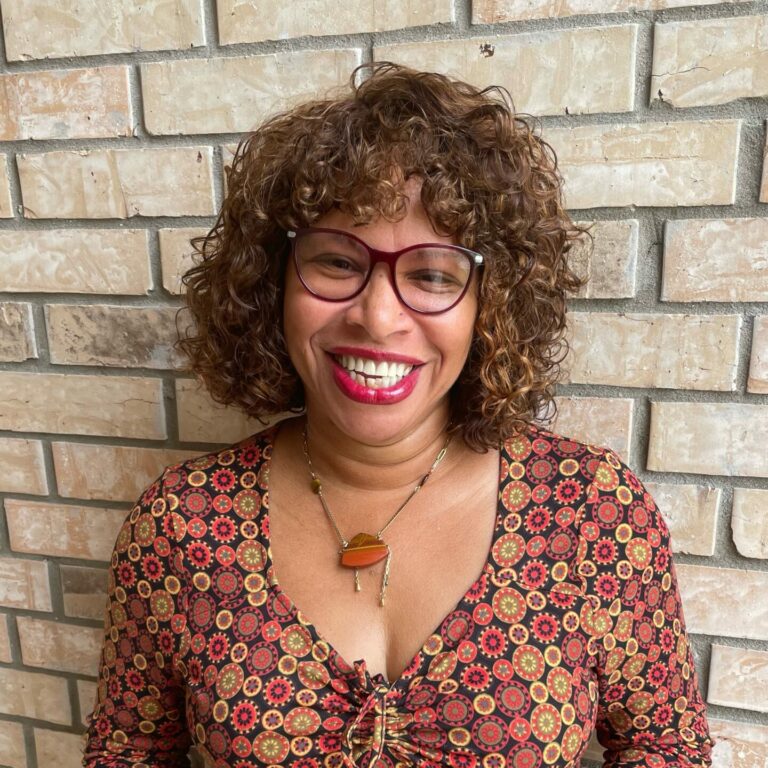 Angela Johnson-Sutherland
The International Nanny Association is pleased to introduce you to the 2023 INA Nanny of The Year™, Angela Johnson-Sutherland.
Angela has worked with children and parents in various ways for over 40 years. She has been a Preschool Teacher, Speech and Motor Clinician, Playgroup Director, Child Development Instructor, Home Daycare Owner, Church Nursery Director, Parenting Coach, and Nanny, to name a few. Most recently, she has served as a Newborn Care Specialist, Lactation Educator, and New Parent Educator.
Angela holds a degree in Early Childhood Education and a certificate in Special Education. She has also studied Business Management Accounting and American Sign Language. Education is crucial to her, so she continues her studies through continuing education courses, professional development workshops, online webinars and classes, child development conferences, and monthly educational meetups with her peers.
You can find Angela's Ask the Nanny segments all over social media where she supports parents, nannies, and newborn care specialists. Angela had a record number of industry professionals nominate her for the INA Nanny of the Year Award™️ with one of them stating "she has been a source of hope to many new parents who deem her information invaluable.
Angela received the 2023 NOTY™ on May 5, 2023 the the INA's Annual Conference in Orlando, Florida. 
Who: Individuals eligible for nomination must be currently employed full time as a nanny, newborn care specialists, or specialty nanny. The nanny selected will be a professional caregiver who is a genuine advocate for children and a person who has enriched the lives of the children in his or her care.  This year's eligibility requirements can be on this page under Eligibility Requirements. 
What: The nanny selected will be presented with the INA NOTY™ honor during INA's upcoming annual conference. The individual selected will serve as a positive role model for the in-home child care industry and our association. The INA NOTY™ will make themself available for media interviews and will contribute articles for INA Blog that talk about their INA NOTY™ experience, or on another topic relevant to INA caregiver members.
When and Where: The award will be announced and presented at the 2024 INA Conference, May 16-19, 2024 in Portland Oregon.
Attendance at the annual conference is no longer required but it is encouraged. If the selected 2024 INA NOTY™️ chooses to attend the conference, they will be offered a free Conference Registration and 3 nights at the conference hotel. If they are not able to make it in-person, they will be asked to help us produce a video that will be played at the conference and on social media introducing the Award Recipient. The outgoing INA NOTY™️ will also not be required to attend the conference but will also be asked to work with us to put together a video introduction.
Evaluations: All Evaluations are completed by a Selection Panel consisting of 5 industry individuals. They are completed in 2 Phases. Phase 1, which is worth 70% of the score, is a completely blind evaluation where the evaluators do not know who each candidate is. Phase 2, which is worth 30% of the score, is started after Phase 1 is completed and allows the Selection Panel to see interviews, social media, images, and publications of the Nominees. The winner is selected based on these numerical evaluations.
Not an INA Member?
INA NOTY™️ Nominees are required to be current INA Members. If you are unsure if the person you want to nominate is an INA member, you can give them a 1 year membership right on your nomination form. 
Nanny of the Year Timeline
July 10, 2022
Nominations open via online

FORM

. 

The INA Board will find diverse Selection Panel members based on this page under Selection Panel Requirements. 

October 23, 2023
Nomination deadline. At this time, the office will confirm eligibility. 

October 30, 2023
Nominees will be informed and given access to the digital INA NOTY™ Portfolio. They will be given until January 8, 2024 to complete the portfolio. 

A preliminary list of Selection Panel members will be created at this point and sent to the INA NOTY™️ Nominees so they can disclose if they have any personal or professional relationship with these potential INA NOTY™️ Selection Panel Members. 

The Board of Directors will finalize the Selection Panel during this time. 

January 5, 2024
All digital Portfolios are due by this date. 

Recorded Nominee Interviews will begin at this point. These interviews are recorded on the INA Zoom account made available to the Selection Panel during the Phase 2 of the evaluation. 

The office will also compile all submissions and redact identifiable information from the INA NOTY™ Portfolios and Nomination Form. 
February 5, 2024
The Selection Panel Members will be sent the needed documents and given until February 26th to submit the Phase 1 (blind) Evaluation Form. 

The office will begin to compile INA NOTY™  Nominee bios and headshots in order to share these at a later date. 

February 26, 2024
The Selection Panel completed all Phase 1 Evaluations and are given all Phase 2 documents for evaluation. They have until March 11th. All INA NOTY™  

Nominees will be publicly introduced via INA Blog, social media and email around this time.

March 13, 2024
Phase 2 Evaluations are done. 

The INA NOTY™ Committee and office will tabulate the averages. 

The top 5 candidates will be named INA NOTY™ Finalists and all those not selected as finalists will be informed. 

All individuals named INA NOTY™ Finalists will be asked to complete a background check. 

March 31, 2024
Background checks should be complete at this time however if background checks are delayed, this and all subsequent deadlines could be delayed as well. 

Plans will be made to inform the selected 2024 INA Nanny of the Year™. 

INA NOTY™ Finalists are introduced to the public via the INA Blog, social media, and email around this time.

April 15, 2024 
The 2024 INA NOTY™ and all runners-up will be informed by this time.

The 2024 INA NOTY™ will begin preparing. 

May 6, 2024
The 2024 INA Nanny of the Year™ will announced via recorded video through live-stream 
May 17, 2024
If the INA NOTY™️ is present, they will be recognized in-person. If the 2024 INA NOTY™️ is not present, they will be introduced via video during the ceremony.

All INA NOTY™️ Finalists present will also be introduced at the Conference.
All individuals that are nominated and are found to be eligible will be considered INA NOTY™ Nominees. Once evaluations are completed, all INA NOTY™ Nominees will be publicly introduced. 
The 5 NOTY™Nominees who have the highest scores will be named as INA NOTY™ Finalists once background checks are complete. 
The top INA NOTY™ Finalist will be selected to be the 2024 INA Nanny of the Year™.
To be eligible as a INA NOTY™️ Nominee: 
Be a current Member of INA by the INA NOTY™️ Nomination Deadline. 

Have a minimum of 5 years of experience as a Nanny, Newborn Care Specialists or Specialized Nanny (Traveling Nanny, Governess, Temporary Nanny, Resort Nanny, AuPair or other Childcare Professional) in the in-home child care industry.

Be currently employed full-time in this role. "Full-time employment," is based on the US Fair Labor Standards Act and is defined as working 40 hours in a seven-day period, or a minimum of 2080 hours per year. Please note that if you work for or own a business in addition to working as a nanny or ncs, you must be currently working full time as described above as a nanny or ncs in addition to the time you spend working for the business. 

Be legally able to accept employment in the country of current employment. 

Be legally paid as defined by the country of current employment.

Be nominated by someone other than yourself.

INA NOTY

™

Nominees are encouraged, but not required, to take the INA Nanny and/or NCS Credential Exam. 
Provide a high-quality headshot and bio (max 150 words) written in 3rd person.
**Please note: INA NOTY™ Nominees and winner are no longer required to attend the Annual Conference
To be selected as the INA NOTY™ Finalist you must:
Meet all criteria in the selection above. 

Complete your digital INA NOTY™ Portfolio and comply with all instructions given to you by the INA office by the given deadline. 

Truthfully respond if you have a personal or professional relationship with any of the potential Selection Panel members. 

Provide 4-5 additional images to use for video introduction and announcements. 

To keep their nomination a secret until the INA announces.

Receive one of the top 5 scores from the INA NOTY™ Selection Panel based on criteria on page 10 of this information packet. 

Submit to and pass a full comprehensive background check with no felony record. This background check may include a driving record.

To be selected as the 2024 INA Nanny of the Year™ you must: 
Meet all criteria in the 2 sections above

Receive the highest score from the INA NOTY™ Selection Panel based on the INA NOTY™️ criteria which is listed in the Assessment Criteria section of this page. 

Keep the fact that you have been chosen as the 2023 INA Nanny of the Year™ a secret until the INA announces this news.

Agree to accept the INA NOTY™ virtually or in-person providing images and giving an acceptance speech. 

Be able to fulfill the duties and responsibilities outlined in the Responsibilities section of this page. 

Agree to participate on the INA NOTY™ Committee the following year by conducting the new INA NOTY™️ interviews virtually and introduce (in person or virtually) the following INA Nanny of the Year™️. 

Become knowledgeable about the INA, such as, but not limited to: Recommended Practices, Exams, Assessments, Commitment to Professional Excellence, 

Be able to clearly express the benefits of belonging to INA.

Present the INA office with a list of media outlets (newspapers, television stations, radio stations) in the area where the Nanny lives and/or works.
IF ATTENDING THE CONFERENCE: Obligations during the INA Annual conference 
All NOTY™ Finalists must
Conduct his or herself in a professional manner, in appearance (business casual) and actions.

Attendance at the INA's 2024 Annual Conference is not required but highly encouraged. 

2024 Nanny of the Year™ must also: 
Attendance at the INA 2024 Conference is no longer required but highly recommended. If they do attend, we ask that they be present at  conference workshops and assemblies socializing with attendees during scheduled networking breaks and social functions. 

Be available and visible to attendees and press during the INA annual conference.

Be aware that although they are

not

the official spokesperson for INA, when speaking to the public, the INA Nanny of the Year™ represents all nannies and the INA—rather than their personal views.
Note: If the 2024 INA Nanny of the Year™ chooses to attend the INA Conference, their registration cost will be refunded and 3 nights of the INA Conference Hotel will be covered. All Candidates should make hotel reservations. NOTY Nominees are welcome to invite friends and family to the NOTY™ Celebration but must register and pay for their meals through the INA office. 
AFTER the Award is Received: 
2024 INA Nanny of the Year™ will be expected to: 
Send thank you notes to all those individuals and businesses that donated gifts or monetarily to NOTY™.

Be available to the media in the coming year.

Be aware that while serving as INA's 2024 Nanny of the Year™, their conduct and comments about nannies, ncs, and the industry can impact all involved in the in-home child care industry.

Be available to serve on the NOTY™Committee the following year (2025). NOTY™ recipients are asked to interview the following year NOTY™ Nominees. 

Submit content to the

INA Blog

. Articles, updates and photos are welcomed and encouraged. 

Be willing to encourage other nannies to join INA and become more involved in enhancing the in-home child care industry.

Encourage others to nominate someone for the NOTY™ in the coming year.

Either be present at the next year's NOTY™ Award Ceremony or provide a video of congratulations to the next year's recipient. 
Nomination Form Step-by-Step Guide
Anyone wishing to nominate a nanny, ncs, or specialty nanny will need to fill out a SIMPLE FORM with the following information. 
Step One – Give basic information on yourself as the nominator including name, email address, phone number, time-zone and your relationship to the person you are nominating.
Step Two – Give basic information on the person you are nominating for INA Nanny of the Year™ including name, email address, phone number, time-zone, length of time as a full-time nanny. 
Step Three – Provide the INA with an essay stating why this person should be the INA Nanny of the Year.™ 2500-5000 characters. Please include thoughts on the candidates:
Contribution to child development (physical, emotional, social, creativity, and language if applicable)

Ability to adapt to changes. Demonstrate how the nanny has worked to meet the needs of the family, cope with special problems or challenging events. 

Contribution to the childcare profession. Explain how the nanny has been involved in working with children or the in-home childcare industry outside of his or her job. 

Professional and educational achievements including training, continuing education, years of experience working with children and continuing investments in his or her profession.  
Step Four –  Answer yes to each of the questions under the Attestation section then submit the form.
Step Five – This step is not required but you can purchase a year membership for the Childcare Professional you are nominating. Eligibility for the INA Nanny of the Year™️ includes that the individuals MUST be a current INA member. If you are unsure if the person you are nominating is a member or you just want to give them a gift, you will have a chance to purchase that membership in the nomination form. 
Once complete, you can expect to hear from the INA with confirmation. Please contact the INA office if you have any questions. memberservices@nanny.org2
Digital Portfolio Step-by-Step Guide
All Nominees will receive access to the digital INA NOTY™ Portfolio through their INA Member Portal and must fill it out with the following steps. 
Step One – Questions
Answer the basic questions about social media links, details on nanny career, credential exams, hobbies, interests, professional goals, and special skills.
Step Two – Cover Letter
In 5000 characters or less please write a letter to the INA NOTY™ Selection Committee explaining what being a nanny means to you, how your career has impacted the children in your care, why you should be selected as the INA NOTY™ award recipient and what it would mean to you to receive this honor.
Step Three – Education
Explain what completed education you have. High School, GED, College, Technical School, Diploma Programs, Bachelors, Masters or Doctorate Degrees. 
Step Four – References
Give the INA 3 references of individuals who have first-hand knowledge of your experience caring for children. We will need their name, email, phone number, time-zone, and relationship to you. 
Step Five – Essays
You will need to write 6 essay questions with a maximum count of 2500 characters each.
Why do you choose a career with children? 

What are 3 qualities about you that make you an excellent nanny? Describe how each of them affect your role in the lives of children. 

If you could see change within the industry, what would it be and why? 

How do you stay current with professional childcare topics, such as development/milestones,  safety, parenting strategies, children's literature, products, special needs, etc? 

What is the extent of your involvement in the child care industry outside of your job? 

Tell us your thoughts on the role of social media in your career as a nanny.  Please include both positives and negatives to the use of it in your career. 

Step Six – Work History
Please provide the following information for each family you have worked for in your career as a nanny.
Family name (or label this job if NDA prohibits you from giving names)

Start Date and Finished Date

Basic days and hours worked

Age of children cared for in this position

Step Seven – Certificates and Documentation
Please provide the INA with PDF's of earned certificates or other documentation you want to share. Suggested sources for certificates or documentation:
Diploma or certificate from the most recent educational source

Professional development training programs or sessions

Industry-related associations or organizations to which you belong/belonged

Conferences or workshops you've attended

Step Eight – Letters of Recommendation
Please provide letters of reference or recommendations from past employers, nanny placement agents, or individuals who witnessed your dedication and commitment to both personal and professional excellence. While these letters may be from the individual references given to the INA in this portfolio, letters from other references are strongly encouraged. 
Step Nine – Images
Please include photos that capture you in your life as a nanny. Please be sure to get written permission to use in your submission from the parents of any children in the pictures.  If your current or past employers prohibit reproduction of pictures featuring you and their children in your work environment, please be sure to alert the INA NOTY™ Selection Committee in writing.
Step Ten – Attestation
Please answer yes to the questions provided.
The evaluation of the INA NOTY™ Nominees will be divided into 2 Phases. Assessment criteria is below. 
Phase one Evaluation: 
This evaluation takes place after the Nominees have completed their digital portfolio. This is a blind evaluation meaning the Selection Panel will not see any identifiable information on each nominee. 
Performance – 40%

Quantity of experience (beyond 5 years) – 10 points

Breadth of experience (ages, specialization, etc) – 10 points

Volunteer Involvement in Nanny Industry – 10 points

Childcare-related Education, Training/Certifications +/or Credentials – 10 points

References – 30%

Professionalism as cited by the Nominator – 10 points

Reference #1 – 5 points

Reference #2- 5 points

Reference Letters within the Application Portfolio – 10 points

Phase 2 Evaluation: : This takes place after all Selection Panel complete Phase 2 evaluation and submit their scores. This is an open evaluation meaning that selection will see the names, images, and other identifying information. 
Presence – 30%

Application Portfolio – Content (quality, appropriate & completeness of answers) – 5 points

Application Portfolio – Confidence (presence, personality, comfortability) – 5 points

Interview – Content (quality, appropriate & completeness of answers) – 5 points

Interview – Overall presence (confidence, personality, comfort) – 5 points

Overall professionalism as cited by the Selection Committee Volunteer – 10 points
Selection Panel Requirements
The Selection Panel will be made up of 5 individuals including nannies, nanny business owners, business staff, educators, and nanny employers. A conscious effort will be made to provide a diverse and inclusive group of individuals in the industry. 
Selection Panelist have the following requirements:
Be a part of the nanny industry in some way (nanny, ncs, placement agency, educator, industry service provider, business staff, or nanny employer)

Have integrity, are intuitive, and inclusive.

They must have no direct connection to any of the INA NOTY™ Nominees. This will be determined before final selection is made by informing the INA NOTY™️ Nominees the individuals on a preliminary list. 

Be willing to spend the following time in February and March of 2024. 

Phase 1 Evaluations: 10-20 hours (depending on how many INA NOTY™ Nominees there are) reading and evaluating the NOTY™ Nominees cover letters, nominations letter, essays, letters of recommendation, and other provided information then filling out the Phase 2 Evaluation Form. 

Phase 2 Evaluations: 5-10 hours listening to the INA NOTY™ interviews, looking at social media, and providing images of the INA NOTY™ Nominees then filling out the Phase 2 Evaluation Form. 
Please contact the INA office at info@nanny.org if you have questions regarding the process or your portfolio
As the 2013 International Nanny Association's INA Nanny of the Year™ (INA NOTY™) was being selected, the INA wanted to create a seal that represents what the INA Nanny of the Year™ means. We asked INA NOTYs and others who support the mission of the NOTY™ program what four words they think of when they heard "INA Nanny of the Year™". Many of the same words were mentioned. As one is selected to be the INA Nanny of the Year™, they become part of a unique family with fellow INA NOTYs.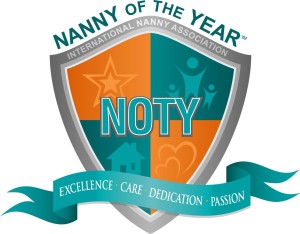 Shape of the Seal:  The family crest represents the family of INA Nanny of the Years™.
Excellence:  INA NOTY™ displays a level of distinction in all they do.
Care:  INA NOTY™ has an unfaltering commitment to nurture those in her charge.
Dedication:  INA NOTY™ has an unconditional commitment to the childcare industry and their jobs.
Passion:  INA NOTY™ has consistent drive and enthusiasm for her job and career in the nanny industry.
Previous INA NOTY™ Recipients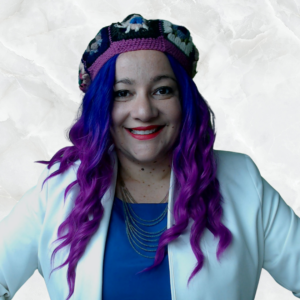 Thaty Oliveira from Cambridge, Massachusetts
Thaty Oliveira MEd, MM, is a renowned educator who has received several awards for her work in the nanny industry. She holds numerous credentials, the most recent being the Certificate in Early Education Leadership program at the Harvard Graduate School of Education. Thaty has been interviewed by The Conversation on BBC, Boston Globe, NY Times, recognized by The City of Cambridge, both the Boston and the National Association for the Education of the Young Child, and The Brazilian Community Heritage Foundation, just to name a few. 
As a professional career nanny of nearly two decades, Thaty is passionate and dedicated to not just the littles under her care but also the families she serves. She loves preparing, guiding, and supporting parents in the exciting journey of raising incredible children and the opportunity and honor to be part of that journey. Thaty's favorite thing about working as a nanny is seeing and experiencing the world for the first time, many times, through the eyes of different children she gets to spend her days with. Even after officially becoming an entrepreneur, launching her teaching and consulting business a few years ago, Thaty makes it clear she has no desire to stop nannying for the foreseeable future.
A fierce, well-known advocate, leader, and pillar in the industry, Thaty's engagement is deep and broad. She's involved in numerous projects providing support and professional development for nannies around the globe while also actively exercising her civic duties by engaging in conversations with elected officials about policies that impact childcare and the domestic work industry.
Thaty received the 2022 NOTY™ on April 2, 2022, during the INA's Annual Conference in Las Vegas, Nevada. 
Wendy Sjaardema from Denver, Colorado
Wendy Sjaardema is a CACHE certified Newborn Care Specialist, Master NCS®, Sleep Consultant and a seasoned nanny with over 16 years of professional experience. Over the course of her career Wendy has provided care to more than 26 families and 35 children as both a professional nanny and newborn care specialist. Wendy now specializes solely in newborn and infant care from birth through 6 months and is passionate about supporting and coaching new parents through the transition of adding an infant to the family. 
Wendy also strives to remain active within the nanny industry as a whole. She has volunteered as administrator of the Denver Area Nanny Association for 10 years, leading a group of close to 2000 local nannies. She has also participated in the planning of and been a featured speaker for International Nanny Training Days and offers her time, experience and mentorship to nannies starting out in the industry. In addition, Wendy started a consulting company in 2019 focused on promoting professionalism within the childcare industry and targeted coaching for both caregivers and parents. 
In her personal life, Wendy currently resides in Denver, Colorado and is passionate about traveling the world, exploring the depths of the oceans while scuba diving, pairing wine with gourmet home-cooked meals and experiencing all the joys life has to offer. She takes "work hard, play hard" to heart and prioritizes self-care and adventure alongside her NCS work and entrepreneurial endeavors.
Wendy's nominator had this to say about her: "She is extremely knowledgeable. Her methods are backed by science, research and experience and she uses all of these tools. The best way I can describe the benefit of her ability to combine all of these elements is in the simple fact that she was always right. Even if our intuition led us down one path Wendy used her observations and knowledge to know what was really happening with our child and how we should handle the situation. It worked every single time."
Wendy received the 2021 NOTY™ on May 22, 2021, during our virtual Award's Ceremony . View the this awards ceremony HERE.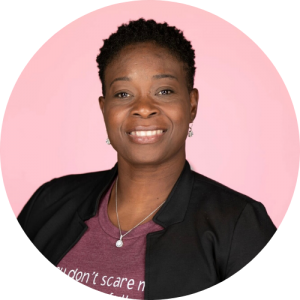 Kim K. Morgan from New York
Kim is a Newborn Care Solutions Elite NCS, Certified Newborn Care Specialist, specialized in Newborn Care by Cache (through Nanny Stella Inc), Parent Educator, and Infant Sleep Coach.
Kim grew up on the Caribbean island of Saint Vincent and the Grenadines where her nanny career first began on the grenadines island of Mustique. She discovered her passion for newborn care at the age of twenty-three when she was diagnosed with a medical condition that meant she likely could not have children of her own. Kim is now the proud mother of two smart boys, Myles and Morgan, and has made it her life's mission to channel her love of babies into a successful career caring for newborns and partnering with families to help them navigate through the first critical years of their children's lives. ⠀
With a passion for supporting the diverse and unique families of New York, Kim has devoted her life to championing and embracing the individuality of each child and family she works with. She has spent the past twenty-one years building her expertise through vast experiences, striving to continuously learn and remain current on all recommended best practices, while offering unbiased support and evidence-based information to parent's during their parental journey. Known to most simply as "Nanny KimKim", her loving spirit, natural leadership, and deep admiration for children has left her a treasured member of many families over the last two decades.
Kim also serves as a member of the diversity committee and was recently selected as one of the International Nanny Association Chapter Ambassadors where she's elated to continue her passion of educating not only nannies and parents, but everyone whom she comes in contact with about the benefits of being a member of the INA, networking, building lasting relationships, and bringing more awareness about the INA.
Kim's nominator had this to say about her "We were still very "green" in our parenting journey and just doing the best we could with no experience (and very little sleep!). Kim was an incredible mentor and teacher to us. In addition to her knowledge and experience, her caring nature and the love with which she handled our son, was unparalleled."
Kim received the 2020 NOTY™ on May 30, 2020, as the INA's first Person of Color (POC) to have won this prestigious award. View the 2020 NOTY Announcement video here.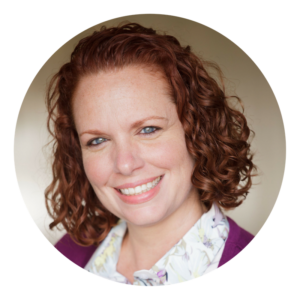 Heidi Joline from California
Before becoming a nanny almost 20 years ago, Heidi worked in preschools and daycare settings, earning her Early Childhood Associate. Her first nanny position was as a live-in for 7 years. She continued her work with children as a travel nanny and a pet sitter, transitioning her into a big move from the East Coast to the LA area. Heidi went back to full time nannying working for families in the entertainment business. Heidi has worked with multiple sets of twins, some all at the same time. She is currently on her 3rd year working as a nanny/family assistant with an amazing little girl and travels a good deal of the year between the East and West coasts.
Heidi enjoys growing her career education by keeping up with current guidelines/recommendations and taking classes, like iNNTD, child nutrition and cooking, child psychology, and more. She loves to keep in communication with all her past families, including her first family from 20 years ago. She feels it is amazing to see who these little people grow up to be! In her spare time, Heidi loves to be with friends, read, travel and scuba dive. Any other divers – let's go!!
Heidi's nominator, said: My husband and I go to work each week knowing that we have someone who is not only taking care of our daughter's basic needs but who also, every day – with love – is teaching her so many important things that are helping her to grow into a pretty amazing kid. Parents, Kiddo and Nanny…we are a team, a unit, a family!
Heidi received this honor at the 2019 INA Conference in New Orleans, LA on March 22, 2019.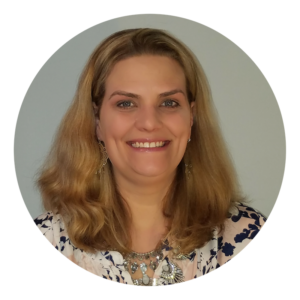 Jill Griffin from Boston Massachusetts
Jill has been a nanny for over 13 years. Among Jill's professional goals are to become a fulltime Newborn Care Specialist. Newborns have always been her passion. She is focused on growing her newly formed LLC, Jill's Newborn Care Services, and to become a Master's Graduate with Newborn Care Solutions. She enjoys giving back to the younger generation of women in Walpole, Massachusetts where she serves as service unit coordinator of the Walpole Girl Scout's by empowering them and giving them the tools; they need to be courageous and strong in today's world. Jill has been involved in the nanny community through Nannypalooza in the USA and UK. She has recently started a local playgroup at her place of employment educating local moms from all cultures.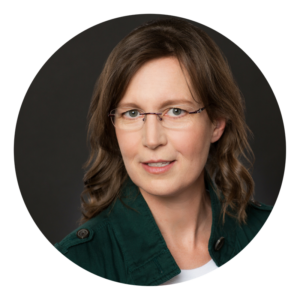 Candi Vajana of the San Jose, California
Candida is a qualified NNEB Nanny who graduated from Eastbourne College of Arts and Technology in 1992 and has worked across the globe as a Professional Nanny. Candida was nominated by 5 different people one of them said this about her; "Candi is one of the most outstanding childcare workers and educators that I have ever known or employed. I have lost count of the families who consider her to be the BEST thing that ever happened to them and their children."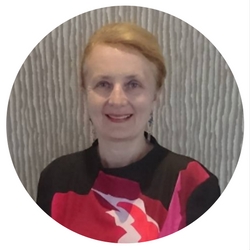 Helen McCarthy of the United Kingdom.
Helen is a Qualified National Nursery Education Board (NNEB) Professional British Nanny with over 29 years' experience as a Nanny, Newborn Care Specialist (NCS), and Childcare Consultant. She has devoted her career to the care of children at all stages of life, with all levels of needs. In 2000 Helen developed an exclusive focus on caring for newborns. As one of the pre-eminent NCS's she amassed a deep understanding of the needs and development of newborns including premature infants, twins, triplets, and babies with allergies and heart defects.
In 2015 Helen returned to nannying after attending the 2014 Nannypalooza conference. Helen now organizes weekly meet-ups, hosts parties for Nannies and their charges. Helen finds great pleasure in baking Birthday cakes for her fellow Nannies charges. Helen planned London's first National Nanny Training Day and Nanny Night Out. In 2017 alongside Sue Downey Nannypalooza a 2-day Nanny Conference was launched in the UK.
Helen is now the proud owner of the only CPD conference in the world The Great British Nanny Conference which is held in October each year. UK Nanny Ltd is also home to the UK Nanny Awards and UK Nannies Matter Campaign. www.uknanny.org
Helen has also served on the INA Board of Directors since 2018 and is currently 2nd Vice President.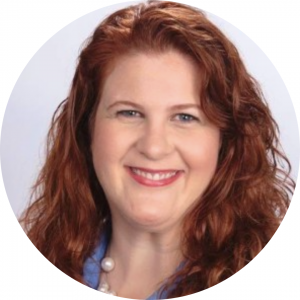 Marly Higgins Driskell of Spring TX
Since Marly was 8 years old, she has always wanted to be a nanny and has molded her whole life around this. Kids have always seemed to be fascinated by her and she has always found herself surrounded by them. Marly graduated from the National Academy of Nanny Inc. in Denver, CO. She worked for the president of NANI as a nanny to his 2 boys during her training. For over 21 years, she has been a nanny for both boys (5) and girls (8) from newborns to young teenagers, including a set of twins. She has created and developed fun and educational activities that are age-appropriate to help children use their imaginations. She has traveled with families on vacations and also had complete responsibility while parents were away for weekend trips. She has worked with parents who are medical doctors, CPAs, a child psychologist, a Houston Police Department homicide detective, an FBI agent, an air traffic controller, a pharmaceutical salesperson, and many who work in the oil industry. She provides the same professional attitude towards each parent. Marly became interested in working overnights with newborn multiples as a result of working with her family that has twins. As a Certified Overnight Care Specialist and Newborn Care Specialist she is experienced with newborn preemie multiples (several sets of twins, triplets, quadruplets, and a set of quintuplets). She is confident when dispensing prescribed medications, monitoring oxygen levels and the cardiorespiratory monitor. Many of the babies suffer with reflux and Marly helps them get relief by providing the prescribed medications and elevating them for at least 30 minutes after each feeding by making a safe nest so they aren't lying flat which can cause more pain. For gas pains, she provides exercises that help to relieve the gas. She teaches the parents these methods of relief so they are confident in their interactions with their babies.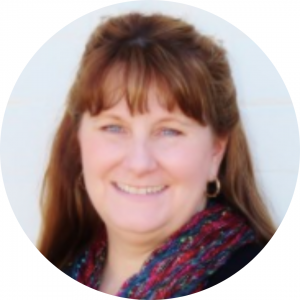 Sheri Lopez of Scottsdale, AZ
Sheri Lopez's career spans more than three decades, caring for children of all ages, however recently defining her role as a Birth to Age 1 Nanny. She demonstrates an ongoing commitment to furthering her education by attending educational workshops, seminars, and child-related courses, is the first to volunteer to share her knowledge, skills, and wisdom, and is a tireless volunteer both in the nanny industry and in her community. Sheri displays an overwhelming dedication to professionalism and support of the nanny industry. An amazing leader, Sheri is a role model for all nannies to look up to in the coming year. In addition to her nanny career, Sheri volunteers her time as a Court Appointed Special Advocate (CASA ) in the Phoenix area, to the American Red Cross – teaching CPR/First aid to both parents and caregivers and Babysitter Training courses to teens. She is founder of 'The Professional Nanny and Newborn Care Specialists of Arizona' (www.pnncsofaz.com), a support group for nannies and newborn care specialists. She volunteers with Child Help, The Ronald McDonald house, Free Arts of Arizona and "A Date on Me" where she provides a free night of babysitting to returning soldiers to thank them for their service to our country. In 2012 Sheri joined the INA Board of Directors, where she has been a huge asset to our association!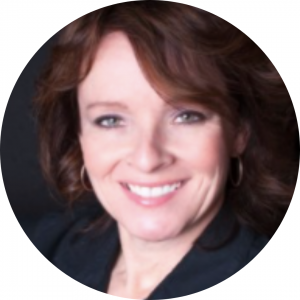 Joanne Barrow of Valley Cottage, NY
Joanne feels honored to have given her working life to helping families raise children for the last 22 years. She has cared for a family struggling to overcome the loss of their mom, children whose parents were in the middle of a divorce, and helped a busy single mom adopt, care for, and connect with her children. Joanne moved stateside from England when she was just 20 years old through an Au Pair program and become a true professional American nanny. Joanne was nominated by Faith Popcorn and Glenn Kaufman who had this to say about her: " My daughter was 3 years old when she was adopted from China and had never heard a word of English. Through play and everyday activities Joanne worked tirelessly with her to develop a command of the English language. Joanne was instrumental in helping her adjust to the monumental transition" commented Faith. "She has a work ethic and proactive nature as great as any I have witnessed, and both her time management and organizational skills make the countless tasks, decisions, actions, needs, and challenges of a typical day and substantial projects seem virtually effortless. She anticipates and assesses situations with a level of thoughtfulness and decisiveness required to take the nanny role to a level beyond the highest of expectations" added Glenn.
2017 Update: 2015 bought about some changes both personally and professionally. First came marriage and motherhood to 4 wonderful stepchildren, followed by a well-timed opportunity and transition to move from nanny to nanny recruitment and placement. Today, Joanne helps families partner with perfectly matched caregivers as the CEO of Nannies by Noa, LLC in NYC. Additionally, she joined the INA board of directors where she enjoys giving back to the nanny community volunteering her time as co-chair of the membership committee.
2020 Update: 2015 bought some changes both personally and professionally. First came marriage and motherhood to 4 wonderful step-children, followed by a well-timed opportunity to transition from being a nanny to sourcing nanny's for families through recruitment and placement. She served one term on the INA board of directors where she enjoyed giving back to the nanny community as co-chair the membership committee and today, Joanne helps families partner with perfectly matched caregivers as the CEO of Nannies by Noa, LLC in NYC.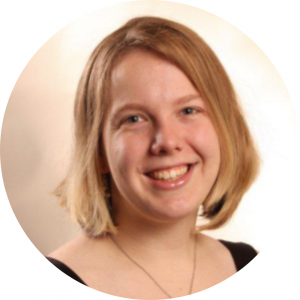 Nikki Gribble of Bethesda, MD
Nikki Gribble is a graduate of the English Nanny & Governess School and a certified professional nanny. Gribble has five years of professional nanny experience, is an INA Credentialed Nanny and has been a member of INA since 2006. She is also a member of ADCAN (Association of DC Area Nannies), the oldest nanny support group in the United States and holds basic water rescue certification through the American Red Cross. Nikki has carved out a niche for herself in caring for multiples. She was nominated for this prestigious award by her employers who are parents of twins.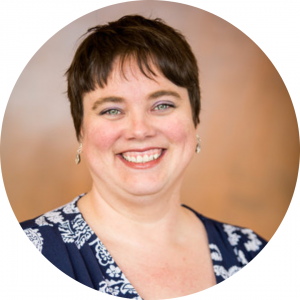 Marcia Hall of Milwaukee, Wisconsin
Read Marcia's Acceptance Speech
Every area of Marcia's life reflects the importance she places on children having love and support. In her twenty-three years working with children and families, she has authored Nanny Basics and Beyond (2018) and Grandpa B's Birch Trees (2015), was named INA Nanny of the Year (2011) became an ACPI Certified Coach for Families (2010), an INA Cre­dentialed Nanny (2006), and a Certified Professional Nanny (1997). She has served as a certified minister, children's ministry director, "big" with Big Brothers and Sisters, and as a foster parent. Marcia is currently the International Nanny Association's Executive Director (2018) having first served on the INA Board of Directors for 7 years – two of which she was President.
Marcia resides in Milwaukee, Wisconsin, with her husband Scott and three amazing children. She believes that the knowledge she has gained through her many years in the industry and becoming a parent herself is invaluable to her continued support of the nanny industry. While she is not currently working as a nanny, she will always be one in her heart. She feels fortunate she's able to have the best of both worlds, staying home with her children and making a positive difference in the nanny industry.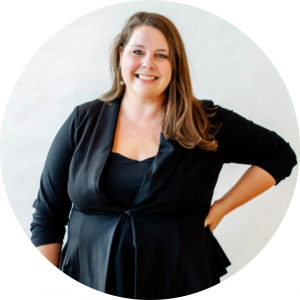 Greta Schraer of Cincinnati, Ohio
Read Greta's acceptance speech
Greta Schraer has been in the childcare industry for over 20 years. She began working with children at age 12, after becoming a Red Cross Certified Babysitter and has loved it ever since. Her positive spirit, natural leadership, and simple admiration for children have left her a treasured member of many families. While working as a nanny for young triplet boys, Greta began meeting more and more nannies during their adventures around Cincinnati. Seeing a common desire to connect, in 2009 she started CincyNanny, a community for nannies. Greta's entrepreneurial drive and high standards for care have led her to be a national leader in the professional nanny world. Through INA she has volunteered on the INA Board of Directors, been credentialed, and earn a Service Award Pin. CincyNanny has continued to grow now offering coaching and placement to families. Greta has a passion to mentor nannies and feels privileged to guide families as they navigate their way through quality care choices for their children. She hopes that CincyNanny will continue to set a standard for the nanny industry in this city and beyond. Greta is married to the love of her life, Doug, and they have two sons, Isaac and Luke. Greta loves to learn, travel, theology, organization, teaching dance, and managing projects for her church. She thinks there is nothing better than the warmth of a sleeping baby, the sound of a rainstorm, a walk on the beach with her husband, or a full-bodied cabernet.
2017 Update: CincyNanny has grown from a community offering training, social events, and coaching for nannies, to offering services to families as well! Families can choose the full-service placement or a DIY option to meet their needs. Personally, Greta loves being a mom and watch her own kids learn and develop character. In the fall they will both be in school,  Isaac starts Kindergarten and Luke starts PreK!
2020 Update: Last year CincyNanny celebrated our 10-year anniversary as a community and have 5+ years of agency work under our belt. We have hired our first employee and developed a strong volunteer Nanny Panel to lead our thriving nanny community. Greta feels privileged by the continued growth and the elevating the standards of quality care and quality jobs. This fun calling has brought rich friendships and provided flexibility to enjoy my family. I am living the dream! 
Words of Wisdom: This world has so much to offer us, but we often don't take the adventure or risk because of our own fear. Be willing to try and fail and go for the seemingly impossible. You are called to something, so take steps forward even when you aren't sure. It is easier to change course when you are already moving! As you learn and take people with you and be generous to them. You are impacting lives around and that is what life is about!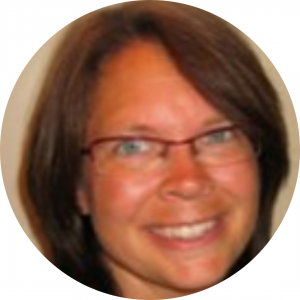 MaryAnn Meddish
Read MaryAnn's acceptance speech
Being a nanny means that I am able to immerse myself in what I love. I love working with children, and I have been blessed with the ability to follow my passions, enjoy my loves, and use my skills in my career. I want to know that I make a difference in others' lives and being able to make children's lives fun and interesting, while also gearing their environment and activities to develop their skills and interests, thrill me. What other job in the world allows you to arrive at work to smiles and squeals of delight, play and receive hugs and kisses all day, and be sadly missed at the end of the day? I am an excellent nanny who always strives to do my very best. For years, I have looked to my mentors and seen areas in my own life that I would like to grow and develop. I have worked hard to become the person I am and to reach my personal goals. The thought of being considered a leader use to scare me, but then a wise friend told me, "You have the ability to use your knowledge to mentor others and to help the next generation of nannies reach their goals to be their very best, and that is what you should do." That is my current goal. I want to give back to the nanny community that has helped me become the person I am today.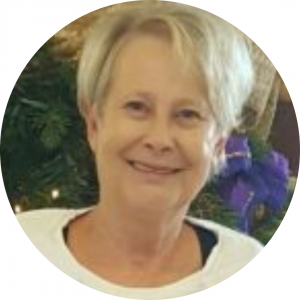 Donna Robinson
I am proof you are never too old to reinvent yourself! At 49 I became a full-time nanny. At 54 I started The Traveling Nanny specializing in temporary care. By 60 I was only doing travel and newborns! Keep Dreaming!
2009 Update: Since receiving the NOTY™ award, Donna has continued to work as a traveling nanny. This past year, she enjoyed assignments that took her to such wonderful destinations as the French Polynesian Islands, Alaska and Turkey, to name a few. Donna has enjoyed being an active member of INA and regularly writes articles for INAVision, the association newsletter. "Carrying around a tote bag with INA's Nanny of the Year™ provided me with many opportunities to share my nanny experiences with curious folks who wanted to know more about what my bag meant," said Donna. Donna looks forward to serving on the 2009 INA NOTY™ selection committee and attending the 2009 conference where award.
2017 Update: I am proof you are never too old to reinvent yourself! At 49 I became a full-time nanny. At 54 I started The Traveling Nanny specializing in temporary care. By 60 I was only doing travel and newborns! Keep Dreaming!  I have shifted "again" and devote my work time to travel and newborns combined with coaching new parents. I decided to work less, travel for pleasure more and make travel memories with my 2 grandsons! My husband says my version of "less" is a work in progress!
2020 Update: I figured 2021 would be my last year of working. I didn't count on 2020 being a "bust" year! My clients say I have to add another year since they lost 2020!
While I will still travel with treasured clients, I have changed my specialty to watching children while parents take a couple vacations. I still get to revisit my kids and we plan fun things to do. It warms my heart to see parents come back refreshed.
I still do two newborn jobs a year in my local area. For the most part, referrals keep me busy.
The main love of my life is taking our grandsons on a big adventure trip once a year. Hopefully, 2021 cooperates and we do 3 major cities in Australia so I can meet up with old friends and clients.
I enjoy the traveling nanny groups on FB. This next generation is extraordinary!
Words of Wisdom: Don't be afraid to change course. Disappointment happens less when you do your homework. For goodness sake just laugh more – lighten up!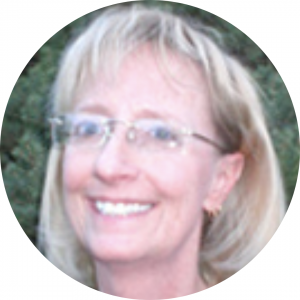 Christy Ochs
Read Christy's acceptance speech
Christy Ochs is not your typical nanny. She is the mother of four who took an unusual path to becoming a nanny, a professional caregiver who is a genuine advocate for children, and she represents a positive role model for the in-home child care industry and the International Nanny Association (INA). On May 18, INA awarded Christy its highest honor, The 2007 Nanny of the Year™ (NOTY™) Award during its 22nd Annual Conference held in Alexandria, Virginia. When Christy turned 42, she decided her child-rearing days were not easily left behind—even though she had already reared four children, one with Downs Syndrome, and two stepchildren. "I chose to be a nanny because the idea of doing for the parents what I would have loved to have had done for me as a young parent was very appealing. I loved the idea of not only providing a secure and loving environment for their children, but also taking some of the daily pressure off of their shoulders by doing their laundry, straightening up the house and helping the children with their school assignments." Christy is now working with her third family and cares for three-year-old Hawk who attended the conference with his mother. During the award ceremony, he presented flowers to Christy. "My boss, Jill, nominated me for the NOTY™. I was so honored and touched to have been nominated, especially by my employer. Lots of people go through their entire working lives without feeling appreciated. I can't tell you how much this nomination meant to me. Every time my little charges say "I love you Nana!" I feel like Nanny of the Year." What does it take to be INA's Nanny of the Year™? Officially, it takes at least five years of professional nanny experience, an education in the field of child care, a nomination from a nanny recruiting agency or employer, and several references. Unofficially, it takes a lot of love and patience. Christy is the founder/moderator of the Denver Area Nanny Association. She has been a member of INA since 2001, and is also a member of NANC (National Association of Nanny Credentialing) and Nanny Support Group Leaders. She was inspired to start the Denver Area Nanny Association in 2003 after attending her first INA conference. Now with over 600 members, the group arranges play dates, nanny dinners and coffee gatherings, and organizes and participates in CPR/First Aid training for nannies.
2009 Update: Since receiving the NOTY™  award, Christy has enjoyed working with the same family that nominated her. She has now been with that family for 6 years and her charges are now ages 6, 4 and 2. In January of 2008, the family moved into a new house and Christy was able to reduce her hours to 30 per week so that she could help out with her new grandbaby.
Christy continues to play an active role in her local nanny support group, Denver Area Nanny Association. Last spring she asked one of the other nannies in the group to take over leadership. "The new moderator is doing a super job and we have such a wonderful group of Nannies here in Colorado!" said Christy.
2017 update: Christy worked with the family that nominated her for 10 wonderful years, and although she was sad to move on, this family will always hold a special place in her heart and she still keeps in very close contact with them. Since leaving that job Christy has worked with two other families and is currently working with an adorable 11-month-old boy. She still believes being a nanny is the greatest job in the world!
Words of wisdom: Listen when a child talks to you. Give him your full, undivided attention and he will know he is special enough to deserve your focus.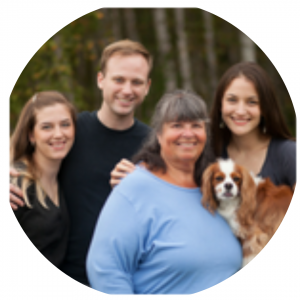 Becky Kavanagh
A former lead preschool teacher and daycare assistant director, Becky has been a career nanny with the same family for over sixteen years. She has been an active member of the INA since 1989 and was one of the first members to pass the INA Nanny Credential Exam. Becky has served as INA President for two years and on the Board of Directors for six years, as well as on many INA committees. In 1998 Hillary Rodham Clinton presented Becky with one of Parents Magazine's awards for outstanding achievement in the childcare field. Introducing Becky Kavanagh as 2006 INA Nanny of the Year™. Becky was nominated for Nanny of the Year by Mary O'Connor of Nannies from the Heartland, a Plymouth, Minnesota based placement agency in which she works part time as a placement counselor. For the past two years, Becky has served as the president of her local nanny group, Twin Cities Professional Nannies (TCPN). She has been an editor and contributor to the TCPN newsletter for over four years. She is an active volunteer in the Girl Scouts as the leader of two troops, also the event chair and in serves at the leadership level in Prairie Star Service Unit. Becky was awarded the Outstanding Leader and Valued Volunteer honor.
Becky is very special to many people:
"More than anyone else in my life Becky has taught me how to be the father I hoped and dreamed I would be. For me she has been the "owner's manual" that children don't come with." said Paul Kunkel, Becky's employer.
"She has a presence that somehow always communicates a sense of her absolute confidence in us, not only at every dance recital and orchestra concert, but every day. I have a deep and tremendous respect for Becky, and I consider myself profoundly lucky to have had her as my nanny." offered Cassie Peitzman, Becky's oldest charge.
INA's 2006 Nanny of the Year™ selection committee had this to say, "Becky stood out because she has been with one family from the children's birth all the way through their teen years. On top of this, she saw the family through divorce and the blending of two households, all the while staying very active in her community and in the in-home child care industry on a local, regional and national level. She is a totally selfless and giving person."
2009 Update: In 1998 Becky received one of Parents Magazine's awards for outstanding achievement in the child care field! After serving on the INA Board for six years in the late 90's and early 2000's, Becky took a hiatus for a few years. Now Becky is back in full swing and serving in her second year as the INA board secretary. She has also returned to serve on her local nanny group's board of directors. Becky enjoys contributing regularly to several newsletters and working part time at a nanny placement agency. Becky has been a nanny for 19 years, has worked with children of all ages and is celebrating 26 years in early childhood education.
2020 Update: After 26 years as a nanny Becky has moved into other areas of interest. Building two businesses – parent coaching to help parents work through challenges and strengthen their skills, and virtual assistant helping small or solo entrepreneur businesses thrive. Interestingly most of her virtual assistant work focuses on women-led businesses and the majority of them are child-related.  Becky still nannies for a few families who need temporary or fill-in support because "I just can keep away."
Words of Wisdom: We should always be open to new opportunities and experiences – you never know where it will take you. Make the most enjoy the journey you are on!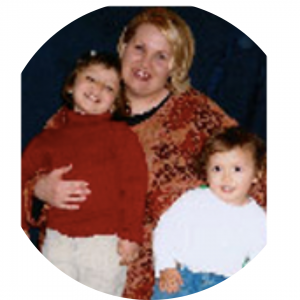 Jenny Brown of Kirkland, WA
Congratulations to the 2005 International Nanny of the Year™ award recipient, Jenny Brown from Kirkland, Washington. A former lead preschool teacher, Jenny has been a career nanny for over ten years. She has been a member of INA since March, 2004 and passed the INA Nanny Credential Exam at the 19th annual conference that was held in Boston, MA. Jenny is Heartsaver First Aid certified and holds her CPR certification in Pediatric Basic Life Support. For the past six years, Jenny has served as the President of her local nanny group, Northwest Nanny Association. She is active in her community, participating in several charitable organizations, including organizing annual holiday projects for the patients at her local Children's Hospital and filling Christmas stockings for the Seton House, a transitional home for unwed mothers and their children. In September 2004, Jenny organized a National Nanny Recognition Week social event that united nannies, families and agency owners to honor those dedicated to working in the in-home childcare industry. Jenny has written several articles for her nanny group newsletter, taught and attended several educational workshops and has been interviewed for newspaper articles relating to the nanny industry. Jenny's portfolio was amazing and consisted of letters of recommendation from past employers, agency owners and heartfelt letters of support from her former charges, with whom she still remains close. A true professional, Jenny will be a dynamic representation of today's professional nanny.
2009 Update: Since receiving the 2005 NOTY™ award, Jenny has done many new things. First, she went back to school and completed a yearlong Early Childhood Education program. "It was difficult at times to manage working full time and attending school full time, but I loved the program and was sad when my coursework ended," said Jenny. Jenny is now just a few classes away from earning her Early Childhood Education degree. Jenny has also expanded her career skills and completed a doula training program. "This has been an interest of mine for many years and I am eager to start the process of becoming DONA (Doulas of North America) certified," said Jenny. On the nanny front, Jenny is no longer with the family that nominated her. "The unfortunate piece of the nanny puzzle is the fact that the family/children grow up and no longer need a nanny," she said. Jenny has remained close to the family, and the kids hold a special place in her heart. "I have been fortunate to have gone from one great family to another amazing family in my nanny career," she said.
"One thing remains the same," said Jenny, "My passion for the nanny industry."Jenny has continued her position as the Northwest Nanny Association's president and is constantly looking for speakers, meeting topics, classes and finding ways members of the nanny group can help out in their community; all on top of her day job, caring for a two-year-old boy and his one-year-old sister. "After being a nanny for 14 years, I am happy to say that I love it now as much as I did when I started, and I remain honored to have been chosen as the 2005 NOTY™."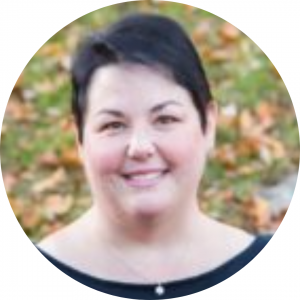 Michelle LaRowe
Michelle LaRowe Conover has more than 20 years of nanny industry experience. As an International Nanny Association credentialed nanny and Nanny of the Year™ award recipient, Michelle has authored several parenting books including Nanny to the Rescue!, Nanny to the Rescue Again! and Working Mom's 411. Michelle has also served as executive director of the International Nanny Association, executive director of Morningside Nannies, editor in chief of eNannySource.com, and as an expert content contributor, product reviewer, and consultant for a variety of major brands. To educate the next generation of nannies, Michelle launched NannyTraining.com where she serves as a lead educator and trains nannies in over 30 countries. She has also created the only US-based CACHE Customized Qualification for nannies, offered in partnership with Nanny Stella, Inc. In 2019, Michelle and her team purchased Nanny Magazine and relaunched it as a digital trade publication for the nanny industry. Michelle lives on Cape Cod, Massachusetts with her family where she is active in her community volunteering in the schools, coaching youth sports, and serving as a foster parent. You can learn more about Michelle and what she is up to at www.michellelarowe.com.
Words of Wisdom: Never sacrifice your convictions for consensus. Always stand up for what you believe in, even if you feel like you are standing alone.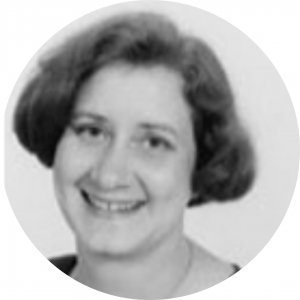 Michelle McNabb
An active member of INA since 1993, Michelle McNabb of Seattle, Washington,was among the first to take and pass the INA Nanny Credential Exam. She also serves on the organization's Membership and is an active participant in the INA-sponsored Nanny Mentor program. "The definition of being a nanny has evolved so much over the years. No longer considered 'just a babysitter,' nannies are respected, dedicated professionals responsible for and entrusted with the care of young children," stated Pat Cascio, past-president of INA. "Michelle McNabb is a true representative of our organization. She is committed to her job and to her families and understands the value of education in terms of in-home childcare and safety, as well as the need to adapt to an ever-changing childcare environment. We are very proud to have her represent INA as Nanny of the Year™." "Being named Nanny of the Year™ means so much to me," added McNabb. "It is truly an honor, and I am especially privileged to have a job that I thoroughly enjoy. Not only do you get to teach children in a one on one environment, but you learn from them and laugh with them. It doesn't get any better than that." McNabb, 34, was nominated by Annie Davis of Annie's Nannies, Inc. in Seattle, WA. She has been with the company since 1995 and according to owner Annie Davis, "Michelle is committed to children's educational, social and emotional well-being. She contributes to their overall development through lesson plans that she creates, play dates, and lots of tender, loving care." In addition to INA, Michelle McNabb is involved with Seattle based nanny associations and participates in a number of related volunteer activities. She stays current on topics including children's literature, parenting issues, and child development research, as well as age-appropriate toys and products. Prior to becoming a nanny, Michelle served as a preschool teacher. She also holds a bachelor's degree in Family and Consumer Sciences Education from the University of Idaho.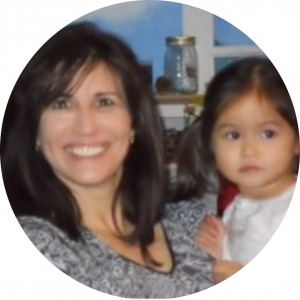 Marni Kent
Marni started her nanny career in 1986. She currently lives in Highlands Ranch, Colorado. Marni understands the responsibilities of a nanny as well as a household manager and has experienced live-in as well as live-outroles in her years in the industry. Her hobbies and interests include reading, gardening, exercising, walking with her English Bulldog Kramer, caring for her three birds, and mentoring other nannies. Marni's current employer writes, "Marni allows (us) to pursue our passion for our work while providing a loving, safe, and nurturing environment for our children. Our kids know that we love them because we care enough to have someone like Marni spending time with them when we can't."
Ginger Swift of ABC Nannies, who nominated Marni, wrote this; "We are very pleased to nominate Marni Kent as Nanny of the Year™. She is experienced, dedicated, and a credit to her profession."
2013 Update: Marni is a career nanny with over 27 years of service, and she currently resides in San Francisco, California. She has held jobs as a household nanny and baby nurse. She currently travels frequently with her executive employer and infant charge. She is the 2002 International Nanny Association's Nanny of the Year™. She authored the INA Mentor/Protege program, chaired INA mentor program, She is active in the nanny community and has spoken at the Denver Area Nanny Conference, INA conference, and Nannypalooza; written a column with INTL Guild Of Butlers, Careernanny.com, Be The Best Nanny newsletter, a sponsor for INA conferences, NNTD, NAN.
2020 Update: Marni recently relocated back to the San Francisco Bay Area to care for a newborn and as a travel nanny.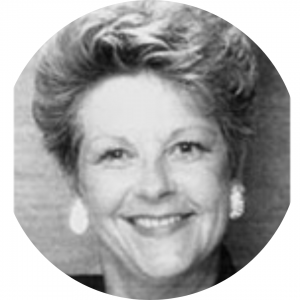 Carol Anderson
Our International Nanny Association's Nanny of the Year™ 2001 was CAROL ANDERSON from Fort Wayne, Indiana.
Carol has been an INA member since 1998. Carol is a live-out nanny for one charge, age four. Along with several various teaching positions she has held seven nanny jobs. Carol holds a B.A. in Child Development and an M.A. in Education. From 1990 to 1992 Carol served in the Peace Corps in the Kingdom of Lesotho. She was the primary resource trainer for 70 teachers and assisted in the education of over 3000 students. She traveled by foot up mountainsides to reach local villages to introduce materials and various teaching methods. Her employers say, "Carol is trustworthy, reliable and a hard worker. She is a mother, teacher, playmate and friend. She challenges herself to understand children and always searches for ways to develop and teach our son. Carol, you are outstanding!" Carol's goal is to bring awareness of the Nanny Profession to the public. She is proud of her accomplishments. And so are we of Carol and all the nominees. Congratulations!
TESS KRIER
Tess has continued her work as a professional nanny for a fabulous family. She now has 25 years of experience under her belt. Tess has enjoyed traveling with her work family and mentoring her twin sister, Julia, as she is becoming involved in the nanny profession. Tess also continues to help spread the word about INA, the local Twin City Nannies group and to raise awareness about our profession.
How receiving the NOTY™ award has impacted her career: Tess says that "The award validated me as a professional and gained me new respect from my peers, employers and others interested in the nanny profession." Tess says that she has also "given my mother and mother in law something to brag about."
Words of wisdom: Plan on working hard and steady to achieve your goals. Find a family that you can love and that will love you back. Do not stay where you are not appreciated. So many nannies stay because of the children, but it benefits no one if you are not appreciated. So many nannies crave that high profile job, and although the perks are there if you are not appreciated the number of trips you have gone on or the number of private jets you've been on just doesn't matter. None of that matters if they don't love you.
HEIDI (KUEHNER) DEARDORFF
Heidi was a nanny for the Prusak family, and their 3 children when she was awarded the honor of 1999 NOTY™, and was their nanny from 1995 till she married in 2002.  Heidi is now the mother five children of her own. Heidi say that "Nannying was a great experience to prepare me for becoming a mother".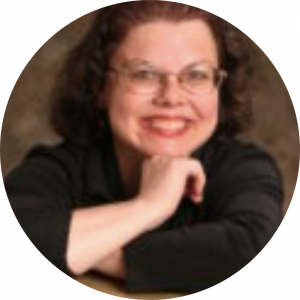 CYNTHIA WILKINSON
Cynthia has been weaving together her passions and talents in the arts, with her nanny career, for over three decades.  As a nanny, she has served families in Colorado, California, and Connecticut.   Many of these children, whom she has cared for, are now adults and have become parents themselves.  Cynthia considers herself extremely blessed to remain a part of their lives, all of these years later. One of her specialty areas as a nanny has been caring for children who were newly adopted from China, and assisting with their transition to this country, both emotionally and through focusing on their speech and language development.  Another area of expertise has been fostering creativity in each of her charges. In addition to caring for children, Cynthia began recording her children's CDs in 2000: Jumpin' Up to the Moon and Jumpin' On Down the Road.  She has served as an educator with arts organizations such as the Denver Center for the Performing Arts and Swallow Hill Music School.  In California, she was involved in the development of the "Little Bears" music program for the Blue Bear School of Music.  In 2009, she began her Jumpin' With Cindy Music Blog for parents, educators, and nannies where she shares her passion for arts education for children. Her involvement in the INA includes serving on it's board of directors from 1993-1997, where she chaired the Membership committee.   Cynthia has served as the co-chair of the INA NOTY™ Mentor committee, and she has contributed as a writer for INA publications.  She is also an active presenter at conferences for nannies and educators and has presented at both New England and Colorado AEYC conferences, INA and Nannypalooza conferences, as well as NNTD events in both Denver, CO and Glenview, IL.
How receiving the NOTY™ award has impacted her career: Cynthia says "It was a wonderful experience to serve the nanny profession as NOTY™. One highlight was being featured on a local PBS program. I was not filmed or interviewed, but journalists from the Denver area discussed a story about me that was written in the Denver Post. They focused on my high level of education and professionalism. It was such an honor to be treated with respect by the press and not to be involved in a"tabloid level" of reporting. I was proud to be able to spread the word that there are many true professionals who have chosen to become career nannies."
2009 Update: Cynthia is working as a nanny in the Denver area for an 18 month old girl and is celebrating her 10th year as a member of the faculty at the Denver Center Theatre Academy. In her spare time, she assists with a children's choir, and recently performed with the choir on her hammered dulcimer. Cynthia also enjoys being active in INA and writes for the associations newsletter, INAVision. Cynthia hopes to release her first lullaby CD, Jumpin' Into Dreamland, this spring.
2017 Update: For the past 3 years, Cynthia has been caring for 5 children, now ages 6-16, while also launching her Jumpin' to the Beat music classes in the Denver area.
Words of wisdom:  Continue evolving in your nanny career.  Whether it is implementing something new into your current routine as a nanny or developing a new area of expertise, always keep growing as a nanny.  This is my formula for longevity in this profession!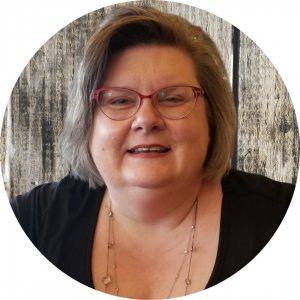 KELLIE GERES
With 28 years in private service, Kellie Geres has become an industry leader specializing in working with divorced parents, transitioning to household management and working with nanny organizations and agencies providing consulting, small business and social media services. Kellie has taken her skills and works with industry organization APNA and INA by coordinating industry conferences, and various special projects for both organizations. In addition, Kellie is the national co—chair for National Nanny Recognition Week, DEMA DC chapter president, and maintains several industry blogs including Regarding Nannies and NannyTrainings.com.
Kellie was named the 1997 International Nanny Association Nanny of the Year™, and in 2014 was honored with the Domestic Estate Management Association Lifetime Achievement Award. Kellie has presented at several industry events including Nannypalooza, INA, and National Nanny Training Day, and has been interviewed for television, print, and radio.  Kellie resides in the Washington, DC metro area. When not wearing her many hats in this industry, she enjoys traveling, reading, and a really good glass of wine.
How receiving the NOTY™ award has impacted her career: "It was an honor to be recognized by my peers and industry professionals for the work that I love to do and my dedication to my profession" says Kellie. "Receiving NOTY™ allowed me to really seek out jobs that would treat me as the true professional that I am and to be recognized and appreciated for the professionalism and ethics I bring with me to the job." The children in Kellie's care also recognize the importance of being a NOTY™ and are quick to correct anyone who mistakes her for a babysitter. "They take pride in the fact that their nanny is a NOTY™." A highlight in my term of NOTY™ was being invited to Nashville to meet with local nannies and assist them in starting a local nanny group for nannies in their area. In the fall of '97, Louise Woodward was sentenced, and as a result, I was sought out by the media for comments.
In July 2004, Kellie moved to the Washington, DC area, where she has been with the same family for over 14 years, trading her 'nanny hat' for that of a household manager/family assistant. Kellie is currently the President of ADCAN – Association of DC Area Nannies (www.dcareanannies.com) and is a co-moderator of Nanny Island (www.nannyisland.com).
Words of wisdom: Be creative in finding new ways to make your nanny career interesting. Look "outside the box" for new avenues to travel on your nanny journey.
LAURIE CROWFOOT
No information on Ms. Crowfoot is available.
GAIL BITTLE
Like most other career nannies, Gail did not intend on becoming a nanny, but fell into the profession after graduating from Oklahoma State University with a degree in Family Relations and Child Development. In 1987, she moved to Dallas to be a nanny for the Silcok Family. She continued to be a nanny for 16 1/2 years to that same family, the family she was with when she received the 1995 Nanny of the Year™ Award. Gail worked as a nanny full time until May 2004. She currently teaches Kindergarten at Westminster Presbyterian Preschool & Kindergarten in Dallas, Texas. She also works as a part-time nanny four afternoons per week. In her spare time, she enjoys reading and watching sports and is an active member of her church. Gail is still in close contact with the family she served when she received the award. Gail shares with anyone that will listen to how she has been blessed by her relationship with James and Hunt. She still spends time with James, watching his soccer games, talking on the phone, and doing lunch. Unfortunately after a brief illness in December 2002, Hunt passed away.
How receiving the NOTY™ award has impacted her career: Gail says that she felt it reconfirmed that her choice of being a nanny was the right one, and it confirmed that being a nanny is a significant and extremely important role in today's world.
2009 Update: Gail still teaches Kindergarten at the same school and enjoys working as a part-time nanny 3 days per week with the same family. Gail still remains close to James, who is beginning his junior year at Princeton University and is still an active volunteer with the children's ministry at her church.
Words of wisdom: Stand up for yourself and what you feel strongly about. It is important and beneficial to be involved with an organization like INA, especially when you are a young nanny and just starting out.
MADISON MYERS
Madison has enjoyed working as a nanny and for seven years worked as a full time nanny for the most amazing parents ever – Bruce Willis and Demi Moore. Over the years, she also started placing nannies with exclusive families. Madison was sought out by the one and only Gary Peskin of Roses Agency to work in Los Angeles in 2001. Madison now resides in San Fernando Valley with her fiancée Gary and her 7 year old daughter Kistler, and continues to work as a freelance nanny headhunter for exclusive families. Madison continues to maintain a loving relationship with all of her charges and incorporates them into her life as much as possible. She also mentors nannies across the country and encourages a positive attitude pertaining to all the aspects of being a nanny.
How receiving the NOTY™ award has impacted her career: Madison says "Honestly receiving the NOTY™ Award didn't impact my career. I am a strong believer that only you can impact yourself. In the moment it was fun and I loved receiving the award, but I was hoping it would help connect me to more nannies as I traveled."
Words of wisdom: To me, a nanny is someone that has a long-term relationship with a family – longer than a year. Stay connected – you are an intricate part of the family and your relationship is special and unique.
GLENDA DURST
Glenda has been a nanny for 21 years. She holds Bachelor of Arts degrees in Social Work and in early Childhood Education. She also holds certificates for teaching infants, toddlers, and Sign Language. Glenda has attended 16 annual INA Conferences and served on the INA Board of Directors for 7 years. While on the board, she created the Special Needs Resource list on the INA website. She has also chaired the NOTY™ Award Development Committee and served on the Mentoring committee.
How receiving the NOTY™ award has impacted her career: Glenda says she felt proud and humbled that her peers thought her worthy to represent all nannies. "I believed I was a professional before I received the award, but having the award showed potential employers that I was a true professional," Glenda says it was also a catalyst for her to continue her education and to read more professional books and articles.
2009 Update: Glenda has worked with special needs children and children with learning disabilities, delayed speech, low muscle tone, and central auditory processing issues throughout her career. In the fall of 2006, she moved back to her home state of Minnesota and has since moved back to the Chicago area where she is currently working with 10-month-old twins. Glenda now has 18 1/2 years of nanny experience and has passed the INA Nanny Credential Exam.
Words of wisdom: Be the best person and nanny you can be. Remember you are very important in children's lives; be aware that what you do or say can impact young minds. Make an effort to develop interests outside of work and develop a circle of colleagues, people you can go to with questions or for moral support. Also, be thinking about what you want to do in 5, 10 or 15 years from now. Do you want to specialize in a certain area? Infant care, special needs or multiples are growing areas of expertise.
JANET SCHILLING
Janet worked for the Flores family for 11 years (1986-1997) and received her Master's Degree in Early Childhood Education while working as a nanny. From 1992-1995 she taught kindergarten while Whidden, her charge, went to school. In 1996, she moved to the Lamplighter School in Dallas, Texas to teach first and then second grade where she remained until 2000. Her father passed away in July of 2000, and it was then that she decided to return to her home state. She currently teaches kindergarten at Oregon Episcopal School in Portland, Oregon.
How receiving the NOTY™ award has impacted her career: Janet says that she felt a responsibility to nannies that lived in her area and sought to provide support and friendship to them. She went on to become a member of the INA Board of Directors, where she worked on the ethics and evaluation standards for the association.
2009 Update: Janet's former charge, Whidden, just became engaged! She will be graduating from the University of Washington sometime next year and will continue to teach at Oregon Episcopal School. Janet recently went to Dallas, Texas to present a workshop at the NAEYC conference where she was surprised to see Gail Bittle the 1995 Nanny of the Year in her workshop.
Words of wisdom: Be professional! Your presence provides stability and continuity in the lives of children who generally have parents who are very active both professionally and in the community. As nannies, we nurture the future, and it is by our example that each child learns to become the best that he/she can be.I value the years I spent as a nanny, as I learned from both my employers and other nannies about so many aspects of professionalism. Through the close relationship with my employers, I developed the communication skills which have become valuable in my current job. I admire the commitment and energy that it takes to be a nanny. I will always consider my 11 years to have been critical to my personal and professional growth and development.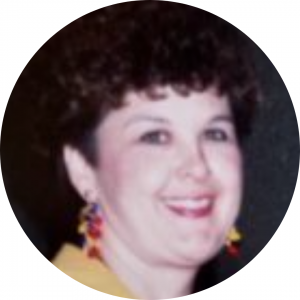 GLENDA WILLM PROPST
Glenda was in the nanny industry for 31 years. She spent almost 23 years working with the same family. Glenda was privileged to see and be a part of the changes and progress in the nanny industry over the last 30 years. Glenda was a founding board member of INA. Through her early involvement in INA she formed her professional roots. In 1992 she (co-founded with the late Harriette Grant and Dr. Eva Harkness) the National Association of Nannies. This was the first national professional organization "run by nannies for nannies."  She was instrumental in bringing nannies together on a national level and helping them find their voice and see their power to make a difference in an industry that had no official standards. She is proud of the fact that some of the groundwork for those changes were laid long before the internet became our way of communication and connection. NAN also adopted NNRW and helped to promote and grow the event until NAN folded in 2005. Glenda was part of the Regarding Nannies Development Team, the creator of the Nanny Transitions Workshop and has mentored, supported and encouraged nannies of all ages over the years. Glenda serves on the INA Conference Committee to help bring timely information and education to nannies each year at conference. Glenda is also the founder of the INA Service Award Pin Program. This program honors and recognizes nannies, educators and nanny related business owners for their time and service in the industry. She is a frequent guest with the Nanny Coaching Team's online educational workshops. In 2016 she was honored to receive the INA Meritorious Service Award for her contributions to the Nanny Industry.
How receiving the NOTY™ award has impacted her career: Glenda says that receiving the NOTY™ award was the most wonderful day in her life- that is, until her wedding day. Receiving the award gave her the confidence, self-esteem, and validation she needed to carry her through the tough times she encountered in the next 2 years of her life.
2009 Update: Glenda is still working part-time for the same family and celebrated 15 great years with them in December 2008. She considers it such a privilege to be able to start with a newborn baby and stay until the job is finished. "So many nannies do not have that opportunity, and it is one of the highlights of my nanny career," says Glenda. Still married to Terry, they stay very busy as part owners of the local airport. Glenda feels fortunate to have a husband that has always supported her professional activities. "My work in INA and NAN helped prepare me and give me the confidence I needed to jump n many of the opportunities that have come my way over the years. My life has truly been enriched by being involved in the nanny profession on a national level. I've met so many amazing people along the way."
Words of wisdom: Communicate, Communicate, Communicate! Know what you want, know what you need,stand up for yourself, but also try to be supportive of your employers. Don't present a problem without offering a solution and always be ready to meet in the middle.
2017 Update: Glenda is retired. Family commitments keep her busy but, when she has time, she loves to paint and create. She and her husband Terry spend as much time as they can at their lake house. In 2016 Glenda became a Brave Living Certified Instructor to teach the class Soul Restoration. In 2017 she hopes to be able to move forward on that.
Words of wisdom:  Respect and mutual respect is such a huge part of the nanny/employer relationship. Remember that respect and communication are a two way street and most importantly, never underestimate the impact you have on the lives of the children in your care. They are always watching you.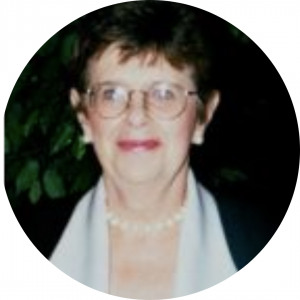 HARRIETTE EDYTHE ABIGAIL GRANT
In July 1961, Harriette Grant began her career as a nanny. At that time there were no newspaper articles about nanny salaries or benefits, formal nanny training programs in the United States, or nanny support groups available. There weren't even any nanny organizations in existence. Harriette was just 19 when she started taking care of Sylvia Whitman, and in the book Like a Second Mother Sylvia wrote affectionately about the woman who cared for her for 9 years, the woman she nicknamed "Rat." Sylvia remained close to Harriette over the years and was with her in her final hours when she passed in 2002.
In 1970 Harriette moved to Washington D. C. to care for the Brown children, where she stayed for 20 years watching "her children" graduate from High School and then college. While she was in D.C., Harriette began to get serious about creating a support system for nannies. She was a founding mother of the very first nanny support in the US, the Association of D.C. Area Nannies (ADCAN). This group is still running strong today and prides itself on being the oldest nanny support group in the nation.
Harriette was also a founding member of the International Nanny Association, has served on its board of directors, and was the INA's first Nanny of the Year™ in 1990. In 1992, she was one of the three founders of the National Association of Nannies. Harriette moved to New York City in 1991 and became a founding member of the Professional Nannies of New York nanny support group.
The pioneer of our field, a friend of many and an inspiration to all, Harriette's contributions to the nanny industry will never be forgotten.