In-home Childcare Definitions & Roles
There are a variety of terms for people who work in the home. Here are the definitions used by the International Nanny Association to describe various in-home child care positions.
This page is sponsored by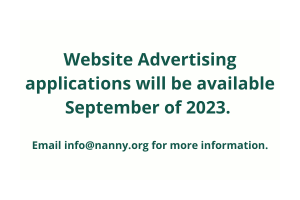 A babysitter provides supervisory, custodial care of children on a full-time or part-time basis. Many babysitters have no special training and have limited child care experience.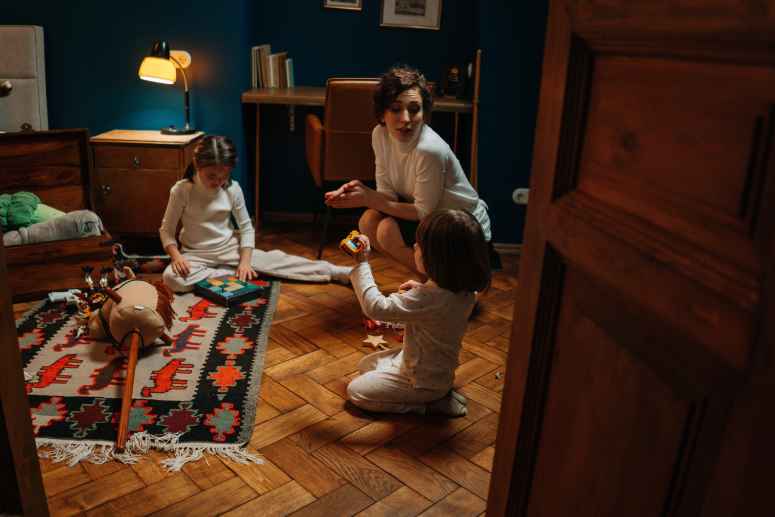 A nanny is a child care special­ist whose workplace is a family's private home. A nanny is employed by a family to provide the highest level of customized child care and to give personalized attention to the family's children. A nanny may be employed full time or part time, long-term or short-term and the nanny may or may not live with the family. The nanny's role is to provide support to the family by serving as a loving, nurturing and trustworthy companion to the children.
Ideally, a nanny will have special­ized child care skills, a deep under­standing of children and a genuine love of caring for children. A nanny offers the family convenient and consistent high quality child care by meeting each child's physical, emotional, social and intellectual needs. In addition to traditional nannies who provide general child care, "specialty" nannies exist to meet the needs of families who desire a caregiver with expertise in a spe­cific area or at a specific time.
An individual that is highly trained in newborn care (up to 16 weeks of life) who focuses on the well-being of the newborn and often educates, supports, and guides parents with the care of their newborn.
Hired to care for newborns for either overnight shifts or around the clock care.

Works independently with only minimal guidance from the parents.

Familiar with the behaviors, appearance and general care of the newborn.

Often has experience working with preemies and multiples.

Well versed in helping establish good feeding and sleeping habits.

Well versed in supporting family values.

Well versed in various sleep conditioning methods and can develop a successful plan to getting the baby to sleep through the night and nap well as soon as reasonably possible in a healthy manner.

Has the goal of helping to educate and empower parents as well help them stay healthy in the first few months of their infant's life.

Understands the value of and can support a breastfeeding mother.

Has a basic understanding of Postpartum Mood Disorders, can recognize and confidently address the possibility with parents.

Understands and can recognize the signs of possibly food allergies, intolerances and reflux and knows how to help.

Is willing to share information with healthcare professionals in order to support optimal baby health.

Keeps up on the latest information and studies in newborn care.

Behaves in a professional manner and maintains family confidentiality.

Understands the limits of their scope of practice and abides by them.

Willing, at the appropriate time, to be both mentored and mentor others.
An au pair is a foreign national between the ages of 18-26 who enters the United States through the U.S. Department of State, Bureau of Educational and Cultural Affairs Au Pair Exchange Program, to experience American life for up to 24 months (au pairs in good standing can apply to extend their initial 12-month visit an additional 6, 9 or 12 months). Au pairs participate in the life of the host family by providing limited child care services (maximum 10 hours per day, 45 hours per week) and are compensated for their work according to the Fair Labor Standards Act. Au pairs may not be placed in homes with infants three months of age or younger, unless a parent or responsible adult will be in the home supervising the au pair. An au pair may not be placed in the home with a child two years of age or younger unless they have 200 or more hours of documented child care experience.
A co-nanny is one of two or more nannies working for the same family. Co-nannies may work together caring for children as a team, or they may work alternating schedules. A family may hire two or more full-time nannies when they regularly need a large number of hours per week of childcare, have a large number of children, or prefer for each child to have their own nanny. Co-nannies should work closely with each other and the parents so that regardless who is with the children they have the same consistent routines, schedules and discipline.
A governess is an educationally qualified nanny employed by a family for the full- or part-time private home education or tutoring of the family's children. A governess functions as an educator and is not usually employed to perform domestic tasks or to meet the physical needs of the family's children.
A Family Daycare does not take place in the children's home but instead in the home of the child care provider. The caregiver is a business owner and pays taxes accordingly. Family Daycare owners should reach out to their local department of children and families to find regulations on this type of daycare.
A multiples specialist is a nanny who has extensive experience caring for multiples and who works with families who have twins, triplets or higher order multiples.
Nanny Manager / Family Manager / Household Manager
A Nanny and Family Manager is a nanny who also provides household and personal related tasks in addition to his/her nanny position of caring for the children. A Household Manager is typically one where there is little to no child care involved, but oversees the running of a household. Tasks can include household/family related errands, shopping, meeting with service repair  technicians / household vendors, cooking, overseeing additional household staff. Complete list of tasks provided will be discussed and agreed upon by nanny and family in advance.
In a nanny share arrangement, one nanny cares for children from more than one family.  This can benefit the families by lowering the nanny expense by about ⅓, and by having built in opportunities for socialization for their child.  Nannies benefit as well as they are employed, and paid, by two (or sometimes more) families at the same time. 
Nanny shares do not ever take place in the nannies home.  That is called "Family Daycare" (see description below) and usually requires a registration or license by state law.  Nanny shares can be set up in many different ways, but typically one family acts as the host family, and the other family brings their child to the host families home. Both families act as employers, pay taxes, and pay hourly for the nannies services. Each family typically pays ⅔ of the nannies normal hourly rate.  This allows the nanny to make a ⅓ bump in pay for the extra work of juggling 2 sets of parents, with extra communication and expectations.
It is very important in a nanny share arrangement that all parties are good communicators, and that there is a well written nanny-parent agreement with each family.  Nanny shares can be very successful, but only when everyone is on the same page about important issues like illness, discipline style, outings, etc.
The title nursery nurse is used in Great Britain and refers to a person who has received special training and preparation in caring for young children. When employed by the family, she or he may live in or outside of the family's home. A nursery nurse works independently and is responsible for everything related to the care of the children. Duties are generally restricted to child care and the domestic tasks related to child care. Nursery nurses on average work 50 to 60 hours per week. In addition to specialized training, the nursery nurse will also have successfully passed the national British certification examination of the Council for Awards in Children's Care and Education (CACHE), which is formerly referred to as the National Nursery Examination Board Certifi­cate (NNEB). In the United States, the term "nurse" is reserved strictly for licensed medical professionals.
A parents' helper is employed by a family to provide full-time or part-time child care and domestic help for families in which one parent is home most of the time. Parents' helpers may be left in charge of the children for brief periods of time and may or may not have previous child care experience.
A Resort Nanny is an adult who provides temporary, high quality childcare services to a child while the family is traveling to a hotel or resort. These nannies provide more than just supervisory care but work to stimulate the child and help them experience the very best while their family is on vacation or staying at the hotel. They may work with the same family year after year as the family travels back to the destination or they may work with a family only once.
A sleep trainer is a nanny who specializes in developing individual routines and systems for helping babies and children develop solid, healthy sleep habits.
A temporary nanny accepts short-term employment. Temporary nannies may provide emergency care, sick care or backup care. These assignments may last anywhere from a few hours to several months. Some tem­porary nannies travel with families to assist with child care.
A Travel Nanny provides care for the children of a family while they travel. This employment can be on a short-term or long-term basis. They may work with a family only once or regularly at different times throughout the year. This nanny will live with the family as they travel in the accommodations the family selects.