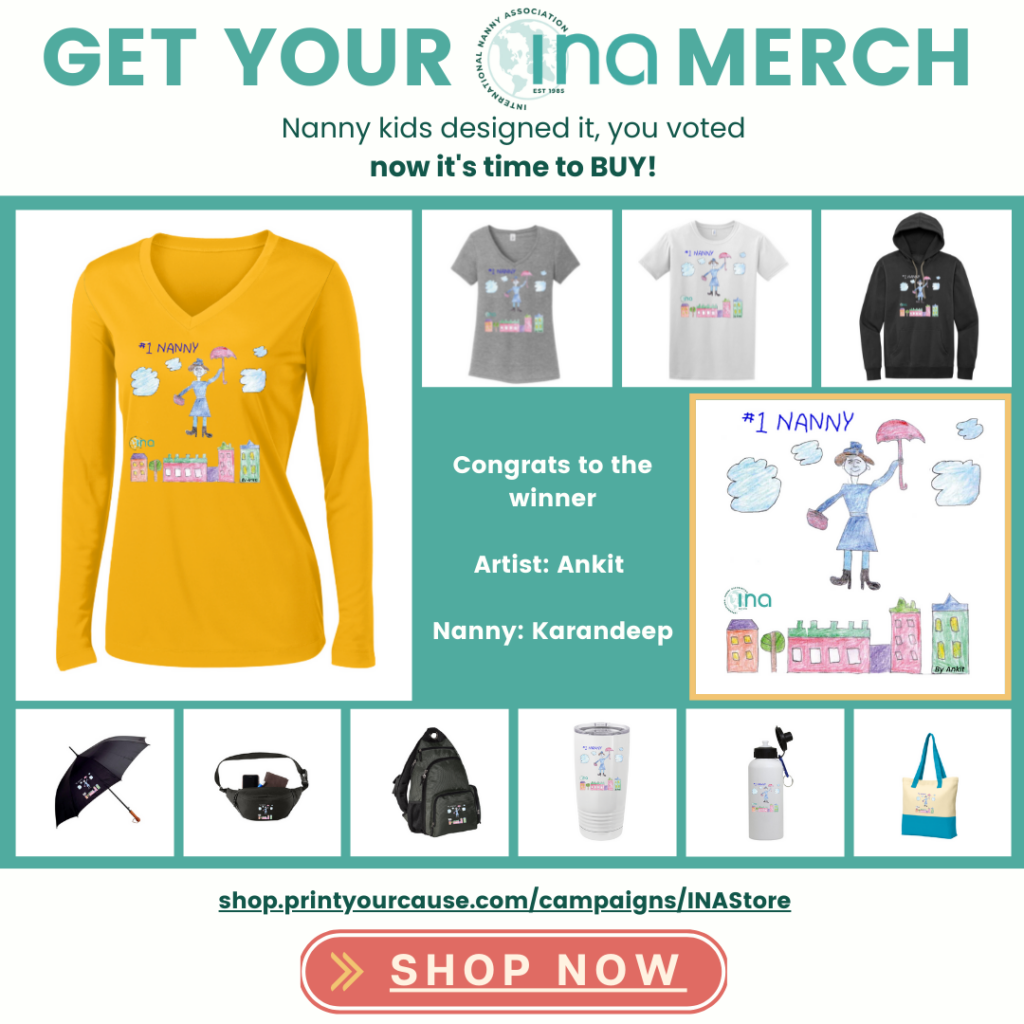 Your nanny kids designed them, you voted, and now the finished product is completed!
Get your t-shirt, sweatshirt, bag, or cup while you can. 
Agencies and Parents, this is a GREAT way to honor your nannies during NNRW. 
We would like to give a HUGE CONGRATS to the designer of our beautiful new merchandise line. Ankit is our artist and Karandeep their nanny. Way to go for both of you. Thank you to everyone who participated in this event. Now go pick out your product.