We are the recognized authority on in-home childcare and regularly featured as experts for all things nanny related.
This page is sponsored by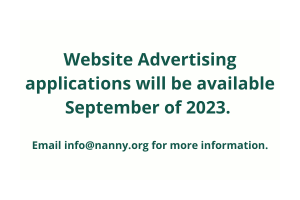 Looking for the perspective of experts in the in-home childcare industry? Reach out to the INA for an interview or statement today.
We also encourage you to check out the following:
INA's Position on Tax Compliance
It is the position of the International Nanny Association that Nannies and other domestic employees are entitled to the same rights and benefits as all employees. As caregivers and educators, our members have become invaluable contributors to households across the world. Without fair and legal pay, Nannies and other domestic workers in the US miss out on benefits like Social Security and Medicare, Unemployment Insurance, Workers Compensation Insurance, and the ability to build credit, all of which are essential for a solid financial future.
Families employing these individuals should be required to pay employment taxes, including Federal Insurance Contributions Act (FICA) and Unemployment Taxes, and to provide workers compensation insurance where required by state law.
Further, it is the position of the INA that our society has failed to properly recognize and protect these caregivers, and that US Federal and State tax authorities should consider the following actions to correct this:
Simplify "Nanny Tax" compliance

Clarify misconceptions about Employee and Contractor status

Educate household employers and their employees about their rights and responsibilities

Allocate additional resources to "Nanny Tax" enforcement

Develop more effective methods to probe for the presence of domestic employees, and apply them regularly during audits

Consider offering an amnesty period during which employers can pay the taxes they owe for their employees with reduced penalties

Require household employers to withhold income taxes from employee pay, thereby eliminating the all-too-common issue of a Nanny being surprised by a big tax bill at the end of the year

Background
Since 1985, INA has worked to professionalize the Nanny industry by setting high standards for industry professionals and nanny agencies. INA leverages the expertise of industry professionals from around the globe to help increase awareness about the industry, to develop the professional skills of nannies, and to educate parents about the benefits of hiring a qualified nanny to care for their children.
Despite past legislative efforts to reduce the compliance burden associated with household employment taxes, noncompliance with the "Nanny Tax" has ballooned. Since 1996, the number of households filing form 1040 Schedule H (Household Employment Taxes) has fallen by more than 38%, to less than 190,000 in 2015. This while wages rise at the top of the pay scale, implying that those who can most afford to pay this tax are choosing not to do so. The INA estimates that the Federal government fails to collect as much as $5.7 billion each year in taxes related to household employment.
To further research this issue and identify potential solutions to the problem, the INA commissioned a study on "Nanny Tax" compliance. The results of that study and suggested remedies are in the link below. The INA stands ready to support any initiative aimed at increasing compliance with the "Nanny Tax," educating families about their obligations as employers, and providing household workers with the benefits to which they are entitled.
INA's Position on Surveillance Cameras
Surveillance devices are very common in many places of employment. The International Nanny Association (INA) offers guidelines regarding cameras for supervisory purposes that can be found HERE.
Every few years the INA sponsors a survey to provide credible salary and benefit information about in-home child care professionals. It highlights the effects of training and experience on salary and benefits and monitors salary and benefit changes over time. Find the latest survey results as well as past surveys HERE. 
INA makes the news in many ways. Find our past Press Releases HERE.
The Nanny of the Year™ award is presented annually by the INA to recognize the personal achievements of a working nanny who represents a positive role model for our industry and association. If you would like to reach out to our current Nanny of the Year for an article or segment, please contact us at info@nanny.org. 
The Meritorious Service Award goes to a strong, sustained supporter of the INA and its mission. The health of our association is a tribute to many, many hours of time invested by these volunteers over 3 decades. Since 2014 the INA has named at least one individual a year to this honor. You can find more information and past recipients HERE.
As a recognized authority in the in-home childcare industry, the INA is often called upon to speak about important issues in our world. Check out some of our past contributions to the media community HERE.