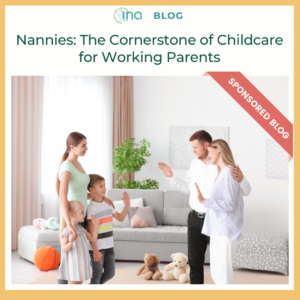 By Domestic Match
Nannies have played an essential role in the lives of children for centuries, providing care and support for families with working parents. In today's fast-paced society, where parents often work outside the home, nannies have become increasingly important for families to ensure their children are well taken care of and receive the attention they need to thrive.
Childcare in the home has evolved, with nannies playing a pivotal role in this transformation. In the past, nannies were often viewed as maids, with limited responsibilities and little input in the care of children. However, as society has changed and the importance of early childhood education has become increasingly recognized, nannies have taken on a more significant role in the lives of children. The history of nannies dates back to medieval Europe when wealthy families would employ governesses to care for their children. In the 19th and early 20th centuries, nannies were brought from other countries, such as England and Ireland, to work for families in the United States and Canada. With the growth of the middle class in the mid-20th century, nannies became increasingly popular as a way for families to provide their children with high-quality care in their own homes.
The role that nannies play in children's lives is significant. Nannies are responsible for providing physical care, such as feeding, bathing, dressing, and emotional support, by being a listening ear and a comforting presence. Nannies help children develop essential social and life skills, such as communication, self-confidence, and independence; they also help with manners, routines, and consistency. Additionally, nannies often serve as teachers and mentors, providing children with educational experiences and helping them to grow and develop intellectually. Today, many nannies have degrees or certifications in early childhood education, child development, or a related field. Additionally, nannies must undergo background checks and other screenings to ensure they are safe and trustworthy. With this level of education and training, nannies can provide children with the best possible care, helping them to grow and thrive in their early years.
For working parents, nannies offer numerous benefits. By providing reliable and flexible childcare, nannies allow parents to focus on their careers and meet their work responsibilities. With the assurance that their children are in good hands, parents can feel more relaxed and productive at work, leading to better job satisfaction and overall
life balance.
Nannies will continue to play a critical role in the lives of children and families for generations to come.
If you are looking for a nanny, please do not hesitate to contact us at Info@domesticmatch.com. Our highly skilled recruiters would love to work with you on your search!