INA Board Members volunteer hundreds of hours each year to the organization. These Board Members have been voted on by the membership of the International Nanny Association and will serve for the term 2020 – 2021.
The INA Board of Directors will be sworn in, Saturday, May 2, 2020, at the 35th Annual INA Conference in Montreal, Canada. We invite you to join us — Register Today!
The following individuals received the required 51% or more of the vote from INA Members this year and will serve a 2-year term from May 2, 2020, at the INA's 35th Annual Conference to the INA 37th Annual Conference in 2022.
Ruka Curate
Sue Downey
Tiffany Martinson
Alene Mathurin
Helen McCarthy
Emily Rolen
Greta Schraer
Stacie Steelman
The following INA Board Members will complete their 2-year term this year and if they choose, will be up for re-election in 2021.
Rachael Lubin
Christa Nader
Thaty Oliveira
Laura Schroeder
Caroline Westnitzer
The following current Board Members will be stepping off the INA Board of Directors following the completion of their term in May of 2020. Please Take a minute to thank them for their years of service to the industry on the INA Board of Directors.
Tonya Sakowicz
Candi Vajana
The following Board Members were elected to the Executive Board by the current Board of Directors. They will serve in this position for one term.
President: Laura Schroeder
1st Vice President: Caroline Westnitzer
2nd Vice President: Rachael Lubin
Treasurer: Stacie Steelman
We encourage you to get to know these individuals at the INA Conference, other events they attend in the industry, and on social media. If you would like to reach out to any of them you can address an email to that person and send it to "inaboard@nanny.org. Find all Board member bios below.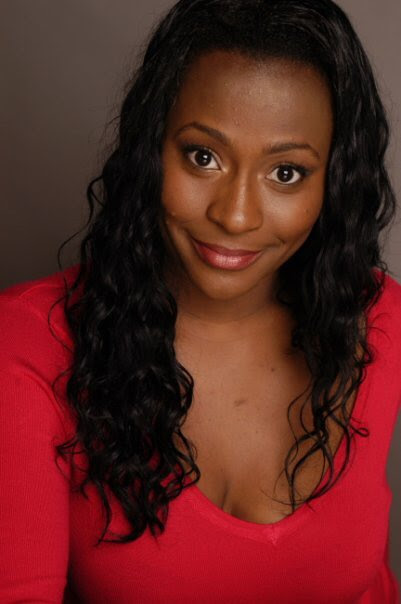 Ruka Curate – Ruka is the woman behind Tiny Treasures Nanny Agency and she knows just how important having a connection is when pairing a nanny with a family. Finding the perfect fit not only gives parents peace of mind but provides a stable and enriched environment for children in the childminder's care. It is also very important that the childcare providers that she matches feel like they are valued and working with a great family. Ruka is a strong advocate of legal pay for nannies, educating her clients to understand protective classes and hire without discrimination. A nanny herself for over 14 years, now that Ruka is 'Mom' to a beautiful little girl, she has an even deeper understanding of how important it is to create these almost perfect matches. With insight on both sides, she has been successfully connecting families with nannies, mannies and babysitters for a very long time. When she is not playing matchmaker to parents and nannies in NYC, Ruka is always looking for more time to studying neuroscience at NYU's Center for Neuroscience and Hunter College Psychology Department. Her current area of study is adolescent and anxiety-related behaviors due to stress in females.
Sue Downey –  Sue is a nanny and has been since she accidentally found the profession 25 years ago. She started as a live-out nanny for 4 boys in Cincinnati, Ohio and then moved on to the Philadelphia area as a live-in nanny. She has stayed in the suburbs of Philly ever since. Since she tends to stay with families for longer contracts, Sue has also worked as a family assistant, helping families with remodeling, cooking, organization and more. In her spare time, Sue works on a few nanny projects such as the conference Nannypalooza, interNational Nanny Training Day and one of the founders of Our Nanny Diary. She has led workshops at the INA conference, NAEYC conference, Nannypalooza as well as local and regional gatherings. Sue's full-time job is caring for a family just outside Philadelphia, where she spends her days trying to not step on legos, playing dragons, and reading the same book over and over and over again and loving every minute of it all!
Rachael Lubin (Second Vice President) – Rachael is a Certified Professional Governess through the English Nanny and Governess School, a Credentialed Nanny through the International Nanny Association, and currently sits on the INA's Board of Directors. Rachael chairs INA's Nanny Speaker Track for their annual conference, and chairs the Marketing and Promotions committee which encompasses their Member-only Facebook group. For the past seven years, she has specialized in working with "Families Going through Major Life Transitions" across the USA and Canada. She has attended over a dozen trainings and conferences during that time, including NannyGuards, Nannypalooza, interNational Nanny Training Day, and various parenting workshops. Prior to starting her career in personal service, Rachael worked for Big Brothers Big Sisters and taught English in China. Rachael currently is a full charge nanny in Houston, Texas.
Tiffany Martinson – Tiffany has been serving the nanny community for over 20 years. She started working as a nanny to put herself through college and after pursuing a degree in electrical engineering from the University of Washington, realized that her true love was that of connecting families with exceptional caregivers. She worked her way up from nanny recruiter, to operations manager to her favorite role yet, that of co-owner of Sound Care Agency. Her heart for service, her work as a nanny, her time as a recruiter, her dedication to always practicing and promoting best industry standards, her dedication to giving back to the community through attending and speaking at Industry conferences and her spot-on Mom instincts have given her a unique perspective and invaluable qualifications for family/nanny matchmaking.
Alene Mathurin – Alene is a detailed-oriented, outside-the-box thinker who has served in the nanny community in many different capacities. Her strength lies in the ability to mobilize and unite people from various diaspora. She's both a published and self-published author who has written seven books and her work has been featured in the New York Times. Her heart lies in everyday people, especially those that are marginalized and she believes that part of her purpose is being a voice for those that are sometimes voiceless either because of language or other layers of complexities. She's a mother, business owner, friend and confidant too many. Her online platform only gives a small glimpse of the work she has done in the nanny community, as she has been able to mobilize a very strong grassroots movement of nannies who operate outside social media. She holds a bachelor's degree in Psychology and a minor in Public Administration and she will be graduating in 2020 with a Master's degree in BioPharma and Clinical Drug.
Helen McCarthy – Helen is a Professional Qualified British Nanny (N.N.E.B) with over 28 years experience as a Nanny, NCS, Childcare Consultant and has worked in Europe, Asia, USA, UAE and the UK. Helen has devoted her career to the care of children at all stages of life, with all levels of needs. Over the course of the past 19 years, Helen has developed an exclusive focus on caring for new-borns. As one of the pre-eminent NCS's, she has amassed a deep understanding of the needs and development of newborns including premature infants, twins, triplets, and babies with allergies. 2015 saw Helen returning to nannying after attending Nannypalooza which inspired her to become a member of the INA. Helen was named INA 2016 Nanny of the year which saw her travel to Australia where she spoke at Nannypalooza OZ and being featured in the Financial Times Documentary on the new Upstairs Downstairs. Helen's passion for educating Nannies to the highest level has seen the launch of UK Nanny, Ltd., the only events company for Nannies.
Christa Nader – Christa was born and raised in Erie, Pennsylvania but at 18, she made like a bird and flew south for college, obtaining her BA in Interdisciplinary Studies (Early Childhood Education) from the University of Texas Arlington. Several years, a husband, and two dogs later, she lives in a vibrant community in Brooklyn. After working as a nanny and a teacher in public and private Montessori schools in the city, Christa founded KITH & KIN in 2016 and has had the privilege of serving hundreds of families in New York City. In 2019, Christa joined KITH & KIN with another nationwide nanny agency called Adventure Nannies, where she presently serves as a Placement Counselor.
Christa is a lifelong learner, curious about the newest educational techniques, including learning styles, development, anti-bias education, and gender equality as taught to children from a young age. She presently sits on the Board of Directors of the International Nanny Association and is involved with the Association of Premier Nanny Agencies, My Nanny Circle, National Domestic Workers Alliance, and The Nanny Collaborative. Christa has been quoted in the New York Times regarding best practices for employers when their nanny takes maternity leave and has previously spoken at INA, APNA, and Nannypalooza conferences, as well as providing seminars for expecting parents, and yoga practitioners. She can often be found practicing and instructing yoga, hiking with her family upstate, reading a book in her garden, chasing her dogs in the park, or cycling down to the beach.
Thaty Oliveira – Thaty is a Career Nanny and Childcare Specialist in the Boston area, working with children and families for nearly 20 years. Thaty holds a Master's of Education in ESL/Bilingual Education, a Master's of Management in Leadership and Coaching and a Bachelor's degree is in Multidisciplinary Studies (majoring in Early Childhood Education). In addition, Thaty is also a certified Happiest Baby on the Block Educator, Newborn Care Specialist, Parent/Family/Professional/Life coach, to name just a few. An industry leader and advocate, Thaty is involved in numerous projects, providing support, networking, and professional development for the nannies in the greater Boston area. She is the founder and facilitator of the Massachusetts Nanny Breakfast Club and the National Domestic Radio, the co-author of the Professional Nanny Series Class on Care Academy and has helped to organize – in addition to present – Boston's Nat ional Nanny Training Day since 2013.
Emily Rolen – Emily has worked with children of all ages for the last ten years. She then started The Nanny Collaborative with an amazing team of administrators, three years ago this past August. It is an online forum for nannies that brings in experts from all over the world and reaches across barriers to find common ground. It has been educational and informative to the community, while also providing a relaxed atmosphere for nannies to learn and grow. Since then, she has worked and teamed up with various organizations and online forums to promote advocacy for the domestic worker and children at home and abroad. She believes that a collaboration with everyone in our profession can make our industry stronger. Working with professionals, organizations, and experts from Europe and the UK have made her realize that we are not that different in the struggles we face. She is wholly committed to seeing the industry move forward.
Greta Schraer – Faithfully serving in the childcare industry for over 20 years, Greta has worked as a professional nanny, youth minister, nanny community director, and nanny placement agency owner. In 2009, after being introduced to the 'nanny world' at her first INA conference, Greta began gathering professional career nannies together in Cincinnati for the first time. Offering training, playdates and peer support, CincyNanny began as a nanny community. In 2015, Greta founded CincyNanny LLC, an elite placement agency. She expanded beyond supporting community and training to also connect families and career nannies for employment. Greta lives her core values of integrity, loyalty, innovation, collaboration & purpose through her work. Tangibly, this looks like requiring legal pay and thorough screening, sharing strong communication and efficient processes, providing excellent training, creative events, mentoring leaders and sharing her unique v oice and purpose within the nanny industry. Greta serves as the 1st VP on the International Nanny Association Board of Directors and was awarded the INA Nanny of the Year Award in 2010. Leading with integrity, locally and nationally, Greta has a heart to elevate the nanny industry overall, while empowering all women in the workforce (providing excellent jobs for nannies and excellent support for mothers managing both family and career) and ultimately enriching the lives of children.
Laura Schroeder (President) – Laura has been working with children for more than 30 years. She is a mom to 3 grown children, two of whom are autistic. After completing her degree in developmental psychology and while working as a social worker, life took her in a different direction. She operated a successful licensed family daycare for 6 years in NJ, while also becoming trained as an ABA therapist. When her children grew older she shifted to nanny care. Laura has been credentialed by the International Nanny Association, is certified in Connection Centered Discipline, and is a Positive Discipline Parent Educator. She has also taken Newborn Care Specialist Training. Laura founded the popular Charleston Area Nanny Network in 2014 and is very active in the nanny community in her area. She was thrilled to be named a nominee for 2017 INA Nanny of the Year. Laura has been happily married for over 30 years and loves living near the beach in beautiful Charleston, SC.
Stacie Steelman (Treasurer) – Stacie began her career as a Corporate Financial Recruiter, sourcing and qualifying hundreds of financial professionals in Los Angeles for Adecco/Ajilon Corporation, a $5 billion global recruitment leader across industries. Stacie extensively worked with Human Resource and Finance Departments at companies such as Sony Pictures Entertainment, E! Entertainment, Deloitte and Touche, and Arthur Anderson (Anderson Global). Over the years, after supporting the company through a major acquisition of a local firm, Stacie relocated to San Diego working at that time for a boutique recruiting firm, servicing companies like Home Depot, Petco, and the Del Mar Racetrack. Shortly after the birth of her first child Stacie recognized the obvious need in the San Diego market for reliable, trustworthy, "on-call"  in-home care solutions. In 2006 Stacie began her entrepreneurial venture by founding Crunch Care, Inc. Today Crunch Care Services 5 metropolitan markets in the US, and is partnered with a major public traded company.
Caroline Westnitzer (First Vice President) – Caroline is a Trusting Connections Co-Founder, a full-service agency with locations in Tucson, Arizona, Phoenix, Arizona and DFW, Texas. She has been in the childcare industry for over 13 years- first as a professional nanny and later became a Certified Postpartum Doula. She has also shared her knowledge and expertise as an instructor and group facilitator and has taught numerous classes. Caroline is TC's Chief Operating Officer overseeing the agency's office staff team and ensuring that TC is running at peak performance. Caroline is also TC's Chief Financial Officer, overseeing financial affairs for all three locations.
---
* THE VIEWS AND OPINIONS EXPRESSED IN THIS ARTICLE ARE THOSE OF THE AUTHORS AND DO NOT NECESSARILY REFLECT THE OFFICIAL POLICY OR POSITION OF THE INTERNATIONAL NANNY ASSOCIATION. THE CONTENTS OF THIS BLOG POST ARE INTENDED TO CONVEY GENERAL INFORMATION ONLY AND NOT TO PROVIDE LEGAL ADVICE OR OPINIONS. THE CONTENTS OF THIS POST SHOULD NOT BE CONSTRUED AS, AND SHOULD NOT BE RELIED UPON FOR, LEGAL OR TAX ADVICE IN ANY PARTICULAR CIRCUMSTANCE OR FACT SITUATION. THE INFORMATION PRESENTED IN THIS POST MAY NOT REFLECT THE MOST CURRENT LEGAL DEVELOPMENTS. NO ACTION SHOULD BE TAKEN IN RELIANCE ON THE INFORMATION CONTAINED IN THIS POST THE INA DISCLAIM ALL LIABILITY IN RESPECT TO ACTIONS TAKEN OR NOT TAKEN BASED ON ANY OR ALL OF THE CONTENTS OF THIS POST TO THE FULLEST EXTENT PERMITTED BY LAW. THE INTERNATIONAL NANNY ASSOCIATION RECOMMENDS THAT AN ATTORNEY SHOULD BE CONTACTED FOR ADVICE ON SPECIFIC LEGAL ISSUES.